With everything going on in the world, Gigasavvy's creative team wanted to take some time off the daily grind to reflect on the power and beauty of Martin Luther King Jr. and his message. Considering the great impact King had on our society our design team had the overwhelming desireof wanting to contribute something more to the conversation than the obligatory social media post. The posters shared below are the result of our collective discussions and the everpresent need to generate positive energy through the creative spirit.
Tyler Oslie "I Have A Dream"
I was inspired to create my own rendition of a beautiful piece of art found while researching King. What resonated with me with this particular style is that in some ways, it feels like we're more divided than ever as a nation–and this felt bright, uplifting, and hopeful. To drive the message home, I felt the "I Have a Dream" speech made a lot of sense here since it instills a sense of hope and promotes looking into the future for better times.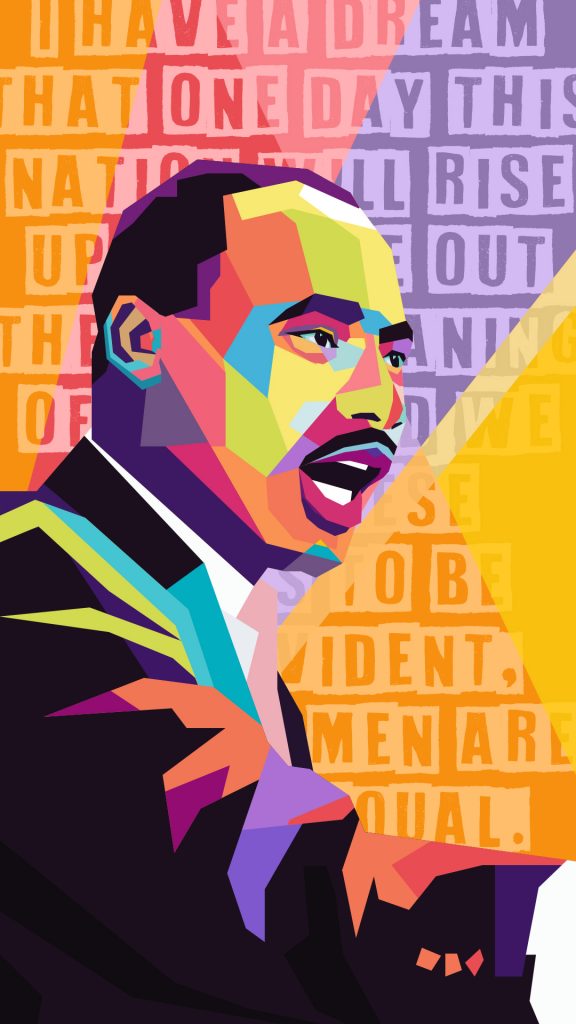 Nicole Pilowski "The Time Is Always Right To Do What Is Right"
Martin Luther King Jr. inspired so many and continues to do so through his message and legacy. I wanted to create a piece that speaks to the emotion behind some of MLKs most well-known quotes and speeches. He never chose fear, but always chose courage and determination. By utilizing bold color and an illustration style this piece is both a celebration of his inspiration and fearlessness as well as a call to action.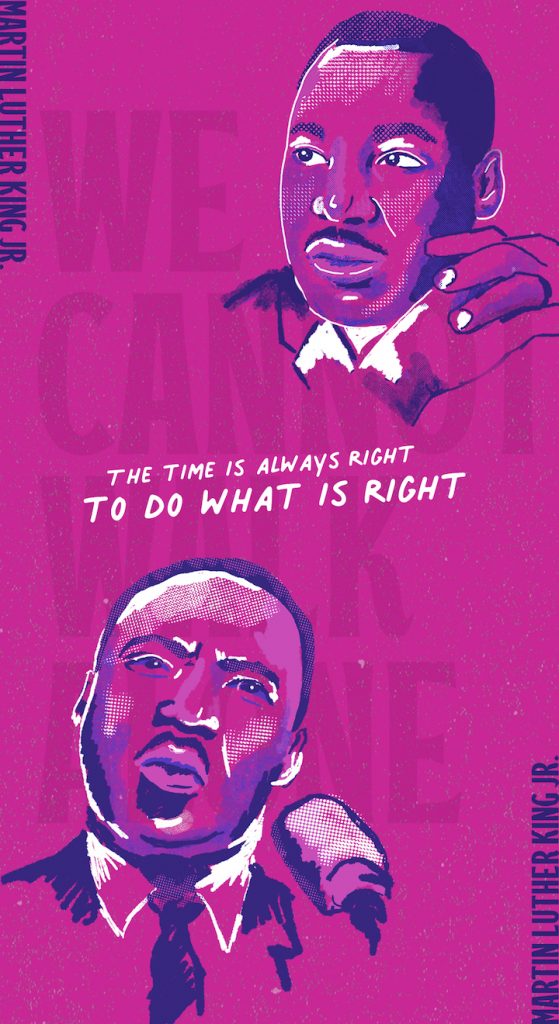 Brittany Davis "Love Is The Greatest Force In The Universe"
This poster is an opportunity to really focus on LOVE. MLK was very focused on racial equality and the civil rights movement, but above all, he believed: "Love is the greatest force in the universe," and that's what truly gave him power. Displayed arm in arm with his friends, Martin Luther King Jr. relied on love to give him strength. In the spirit of the times, I paired a retro look and feel with accents of modern design by incorporating newspaper texture, pop-art shapes, bright colors, and King's own handwriting to give the poster depth.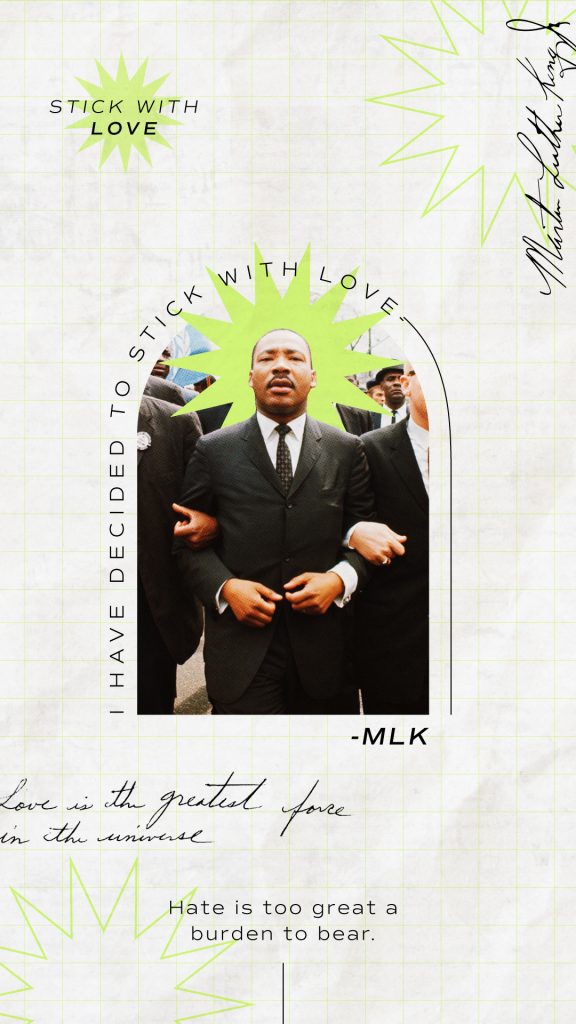 Ryan Schram "The Other America"
This is an opportunity to share the side of MLK that many forget: the dude was one hell of an educated, eloquent punk intent on resisting and restructuring the establishment. He advocated for far more than purely civil rights; his mission extended to systemic socioeconomic and health care issues in this country and the war in Vietnam. For my posters, I wanted to source some less publicized quotes from Dr. King and create posters with an energetic and spirited feeling. Think DIY ethics and less whitewashing of the MLK legacy.