We're thrilled to announce that Gigasavvy has been selected as one of the best places to work in Orange County by the Orange County Business Journal for the second year in a row.
Ranked in the Top 10 for small businesses, Gigasavvy has kept its spot at the top this year in large part due to our flourishing business, exceptional culture, and strong investment in the growth and wellbeing of all team members. Above all, Gigasavvy's guiding principles—experience, creativity, authenticity, and passion—are the core of our philosophy and values. This is the fabric of our culture and the framework for everything we do within our walls.
Over the past year, we have seen many triumphs at Gigasavvy, and experienced milestones we can imagine are indicators of an exceptional year ahead. What makes us one of the best places to work in Orange County, and notably the only creative agency in the Top 10, boils down to one word—our team.
The Gigasavvy team has driven our boat forward, often into unchartered waters or stormy seas, with a tenacious drive to do great work. Every member of the Gigasavvy family is passionate about doing great work. Work that makes us proud, work that makes work fun, work that is fulfilling—work that changes culture.
Over the past 12 months, we like to think we have done all of the above. There are a lot of agencies that do what we do, but we like to think we are one of the few who are coveted for how we do it.
So what have we been up to this year? A lot. Shall we queue the highlight reel?
We Moved! Take a Look at the New Gigasavvy Office
Gigasavvy outgrew the old digs, and decided to find a home that would not only fit the growing team, but also feed our creativity, add some fun to the day, and be inviting for our partners and friends.
Taking over the historic lima bean factory in Irvine, which most of you know as the former Tia Juana's Bar & Grill, complete with our own bar and bowling alley (and perhaps a few friendly ghosts) means we like visitors, and we like them a lot. Want to visit? Let us know! In the meantime, take a look at our new home.
[new_royalslider id="4″]
We Partnered With Some New and Wonderful Teams in 2015 
The Gigasavvy friends list is growing, and we have partnered with some new companies that have really let us stretch our creative muscle. Take a look.
Johnny Rockets
Ketchup art anyone? Gigasavvy partnered with Johnny Rockets this year to undertake various social media marketing initiatives that would grow their audience and customer base and take the beloved brand to new heights with how they connect to fans. It is safe to say the project has let our team flex their creative muscle with different (and often too-fun-to-even-call-it-work) ideas.
[fbvideo link="https://www.facebook.com/johnnyrockets/videos/10153308230676005/" width="600″ height="400″ onlyvideo="1″]
Custom Comfort Mattress
Custom Comfort Mattress, the family-owned luxury mattress company, had built a loyal following of well-rested customers who purchased from their line of hand-crafted beds. After 30+ years and many store locations throughout Orange County and Los Angeles, the brand needed a refresh that would match the quality of their products. Gigasavvy partnered with the Custom Comfort Mattress team to design and execute a full brand redesign that included a new website, media, and ongoing digital marketing.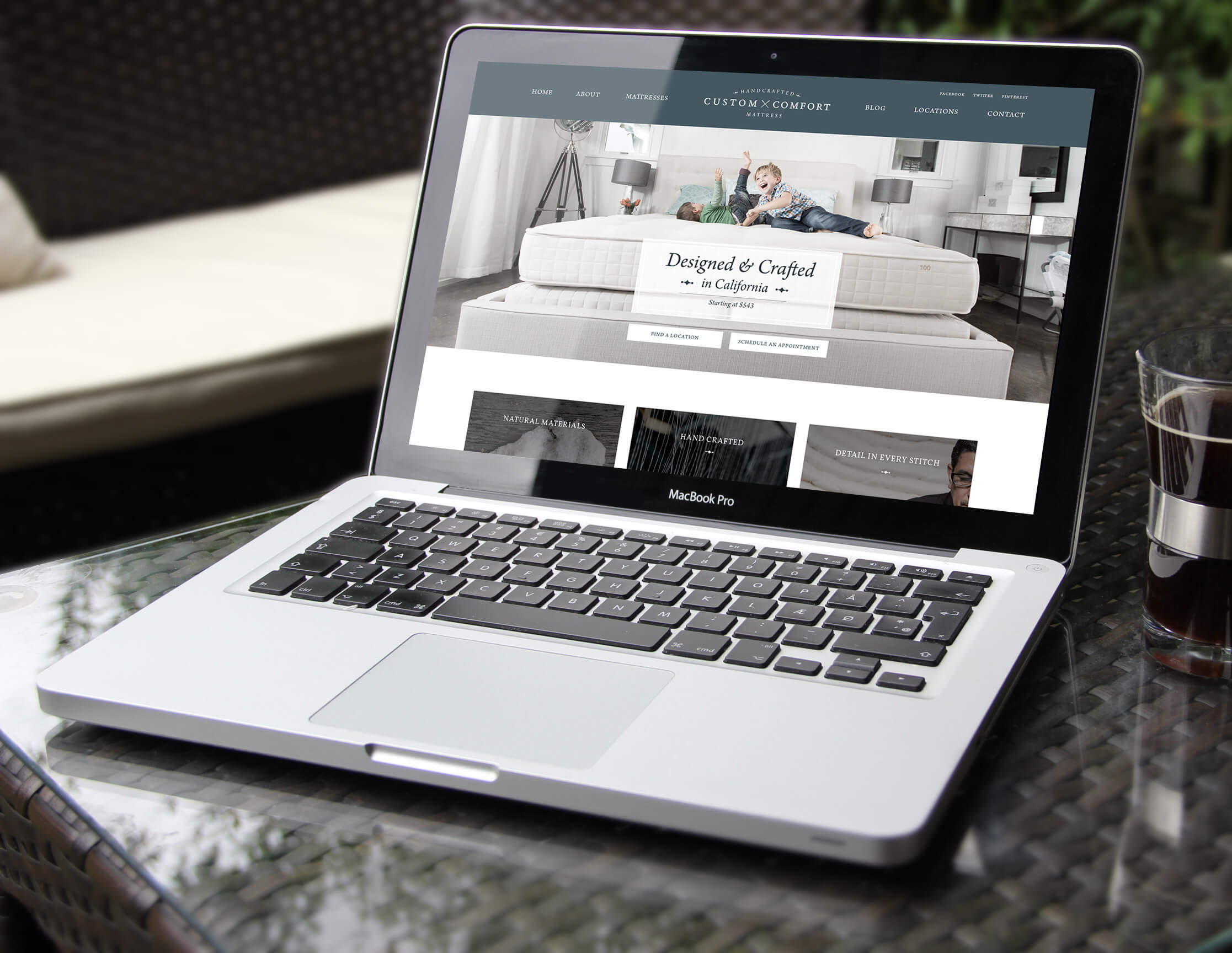 Not only did we enjoy refreshing the Custom Comfort Mattress brand and taking on their digital marketing strategy, but we also took the brand refresh out into the physical world and designed the interior of their new store. The new look and store design elevates the brand, presents the quality of their product beautifully, and creates an inviting atmosphere and shopping experience.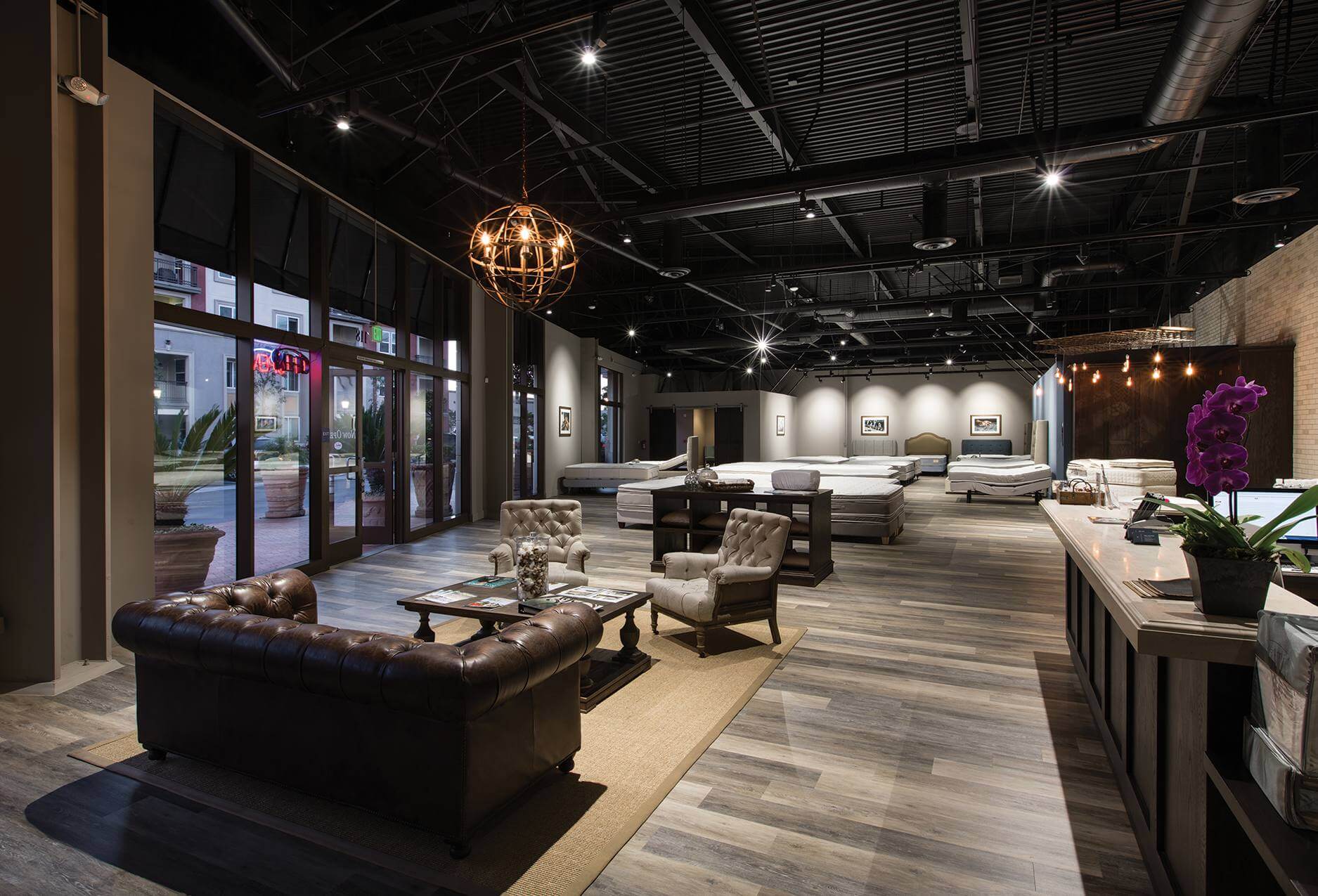 Our Growing Team of Experts Expanded Our Capabilities and Services
From social media influencer management, to content marketing, expanded design and development services, and a full photography and video production studio—the full suite of creative services we offer in the digital space continues to expand.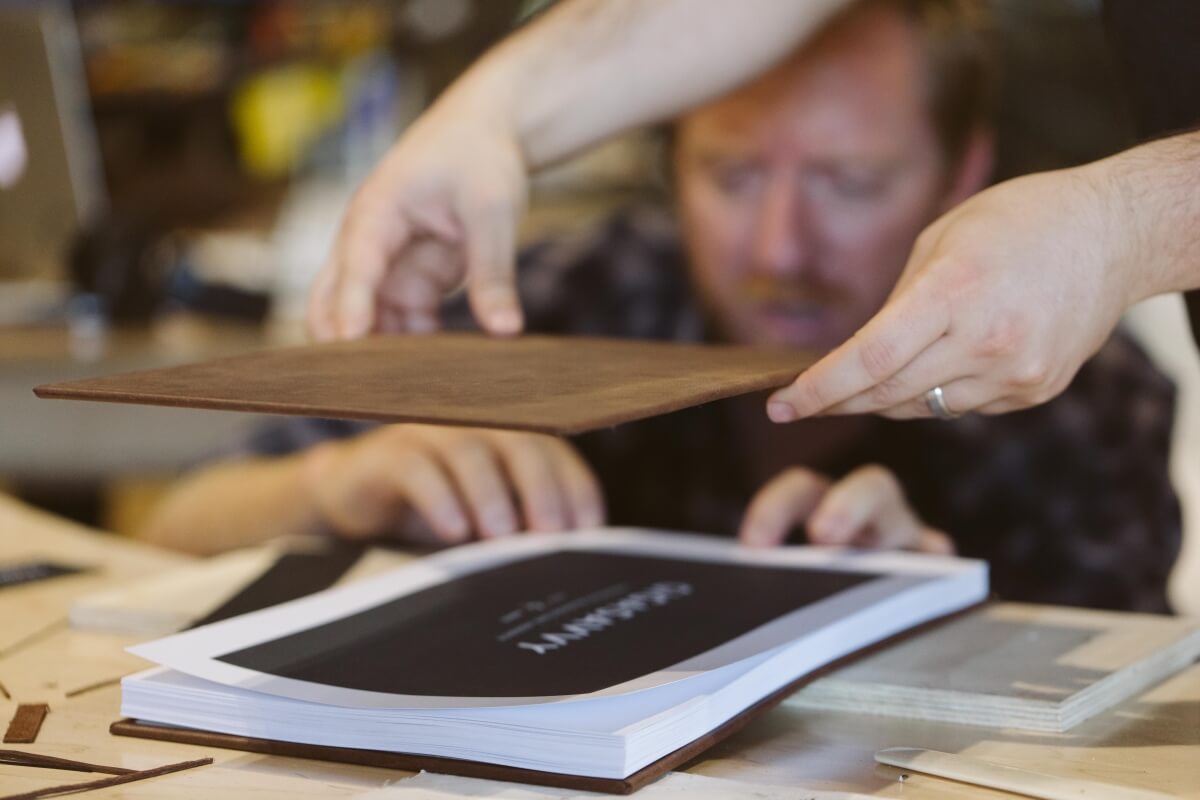 Without the dedication and passion every member of our team has in spades, we would not be charting the course into the year ahead with even more capabilities, team members, and passion to not only do great work, but to also disrupt our own minds (constantly) and grow with creative ideas that redefine the meaning of that word.