Insight:
Adults like candy too – especially when it comes in a beautifully designed, customized gift box.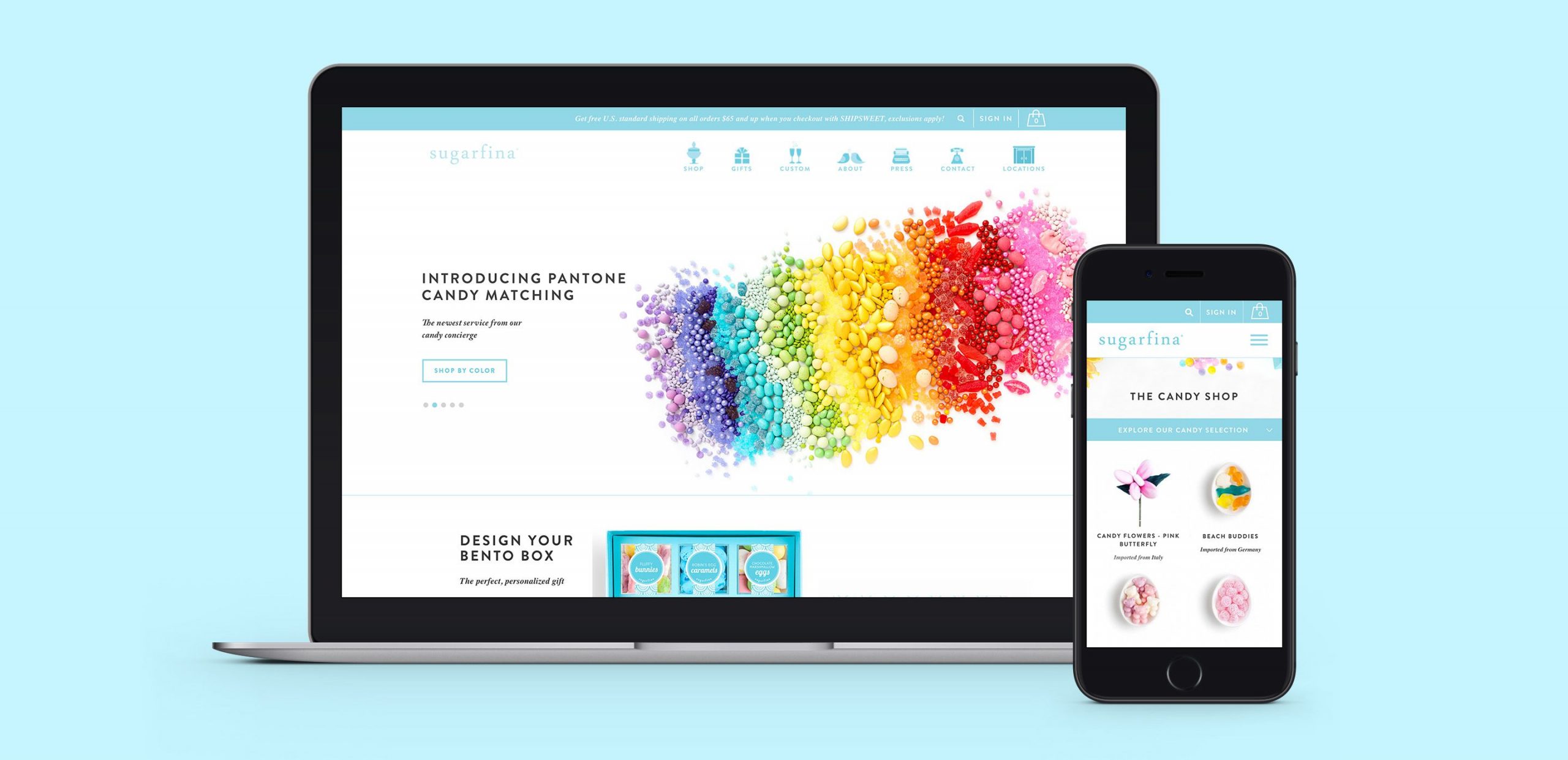 Idea:
Sugarfina, a pioneer in beautifully functional retail store design, tasked us with relaunching their brand online with a new ecommerce storefront, indulgent product & lifestyle photography, and a full funnel digital campaign to drive significant year over year holiday sales growth. As part of the launch, we concepted and developed a "build your own" Bento Box feature that allowed for an entirely customizable shopping experience for candy lovers to make holiday gifting easy, and fun. We also worked closely with the 2 founders and their internal teams to craft an innovative digital media campaign leveraging influencer content, hyper targeted paid ads, email marketing, and strategic earned media outreach.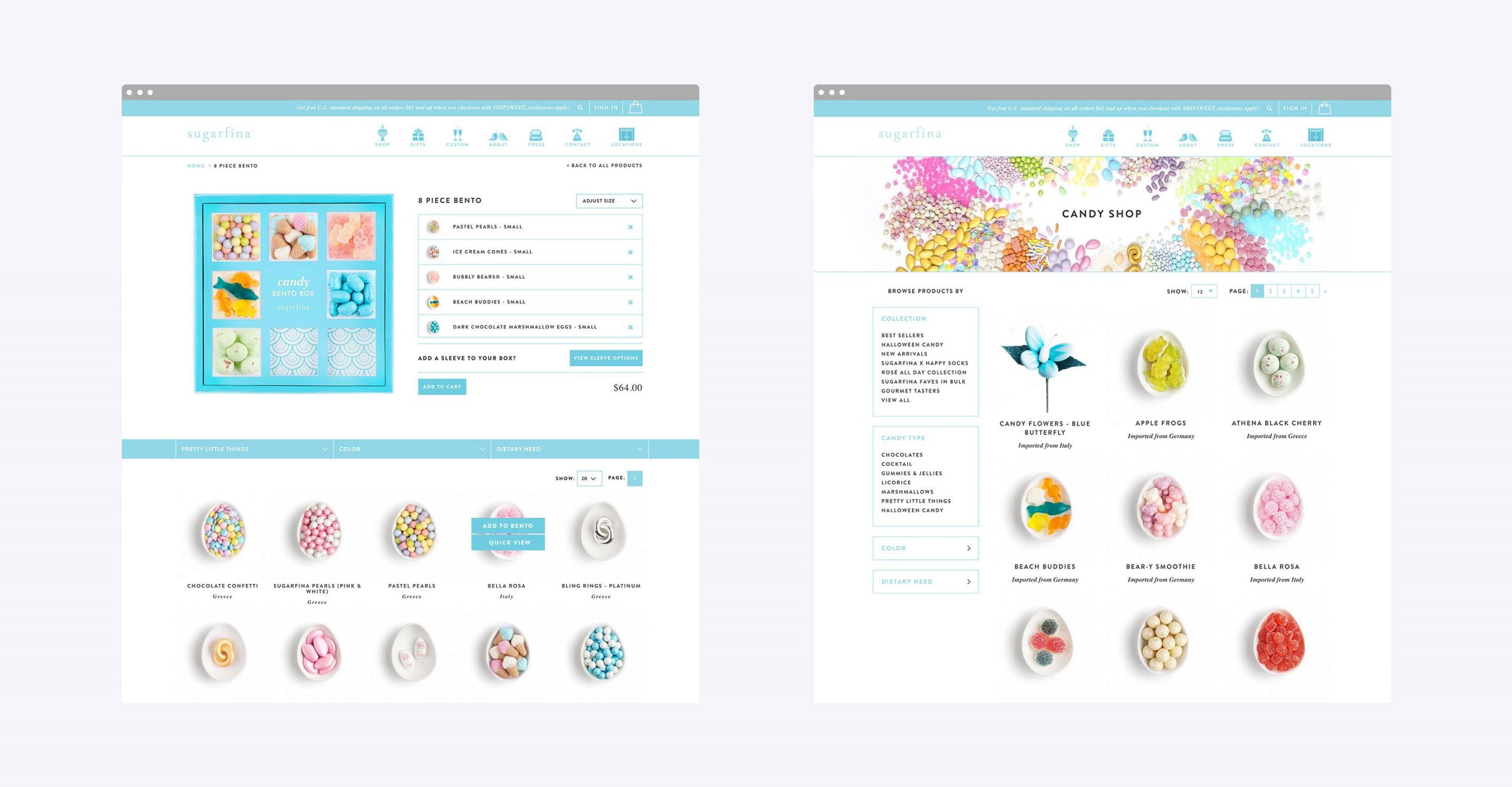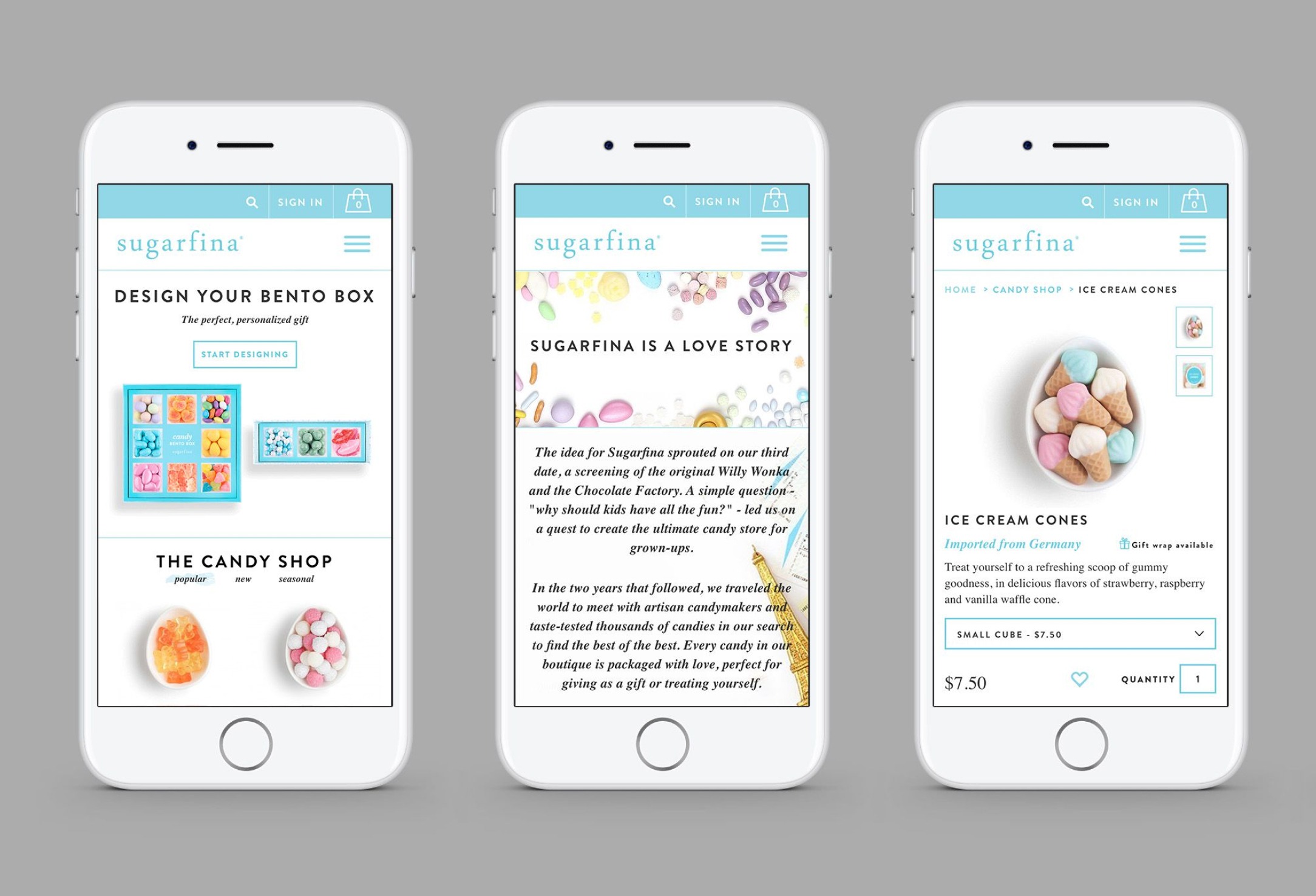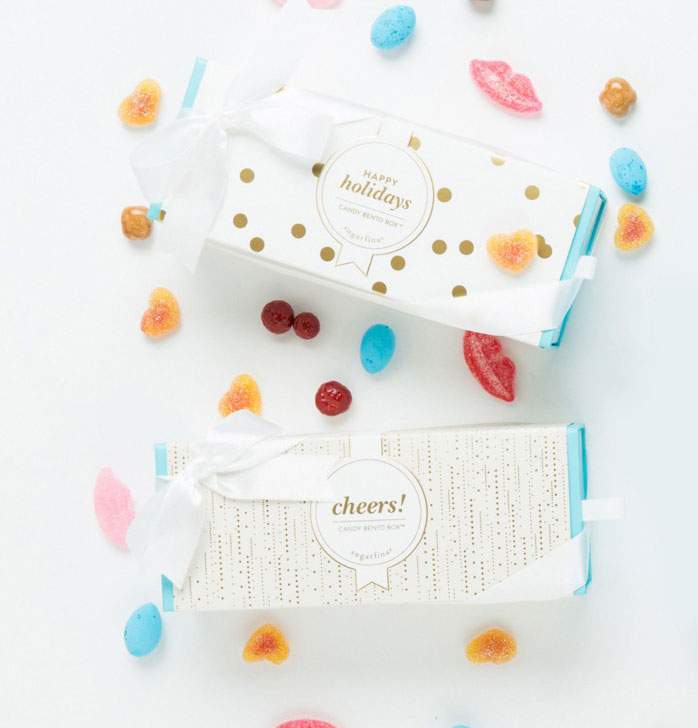 Impact:
Our successful cross channel marketing campaign and an award winning new ecommerce website led to 57% increase in YOY ecommerce sales, 116% increase in YOY website traffic, and literally millions of dollars in candy sales.
57%
Increase in YOY Ecommerce Revenue
7
Fully Integrated Marketing Channels Leveraging On and Offline Data and Targeting
116%
Increase in YOY Website Traffic
Let's Get to Work
Fields marked with * are required