Insight:
Cliq was already a well-known and established merchant services provider. But with a commitment to creating complete solutions to drive businesses forward, they have so much more to offer than standard merchant payment services. We crafted brand messaging pillars and a fresh visual identity to tell their whole story.
SERVICES
Brand Strategy
Brand Development
Website Design
Design
Campaign Creative
Idea:
With decades of experience and a passion for creating innovative new FinTech solutions, Cliq is passionate about doing what it takes to help their clients move business forward. After learning more about their robust platform of solutions, their innovative approach to problem solving and their strong client relationships that are built on trust, Gigasavvy developed a new brand strategy centered around Cliq's position as "The Champions of Commerce."
We refined Cliq's brand messaging to tell their story in concise terms and developed fresh visual elements to communicate the brand's modern, innovative position. The new brand elements were then brought to life through a redesigned website.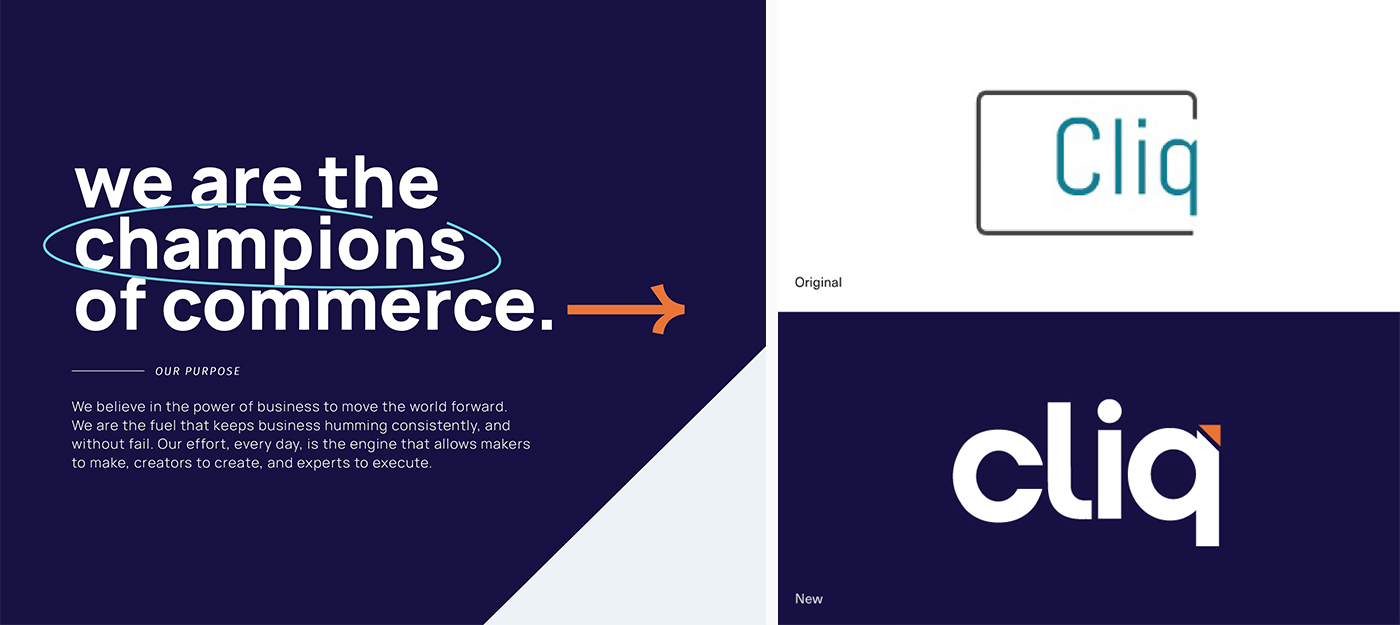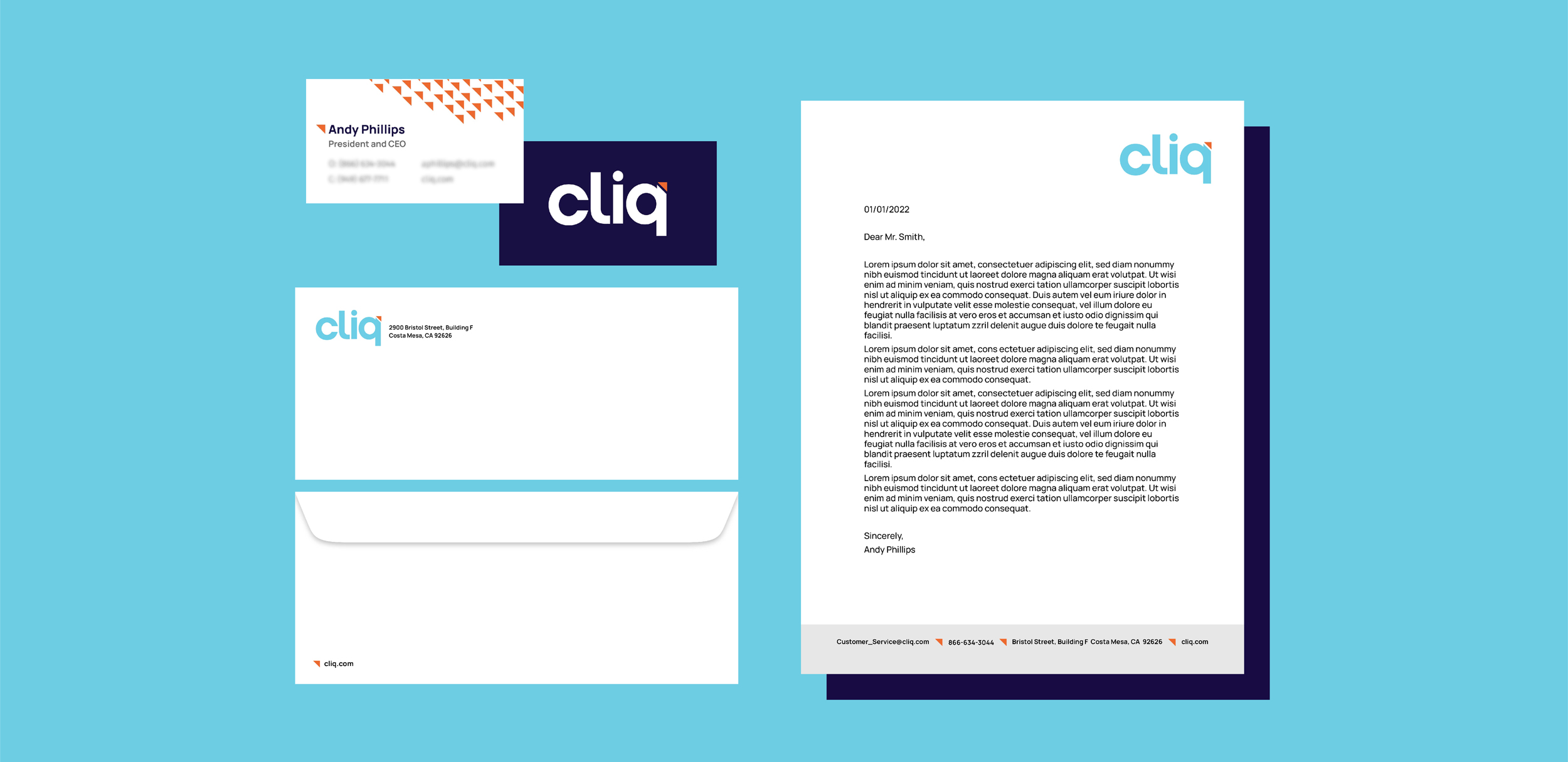 Impact:
The new branding leverages clear brand messaging pillars, color theory and imagery to reinforce Cliq's position as an innovator in the financial technology space, while also symbolizing their endless pursuit of a better way forward, and their insatiable desire to turn "good" into "best." Prospective clients resonated with the new branding and responded with a dramatic increase in requests for consultations.
Let's Get to Work
Fields marked with * are required