Insight:
Flame Broiler knew their bold flavors were worthy of broader distribution. They needed a campaign that could help them bring the heat.
SERVICES
Market Research
Product Package Design
Product Photography
Video Production
Content Development
Campaign Creative
Media Strategy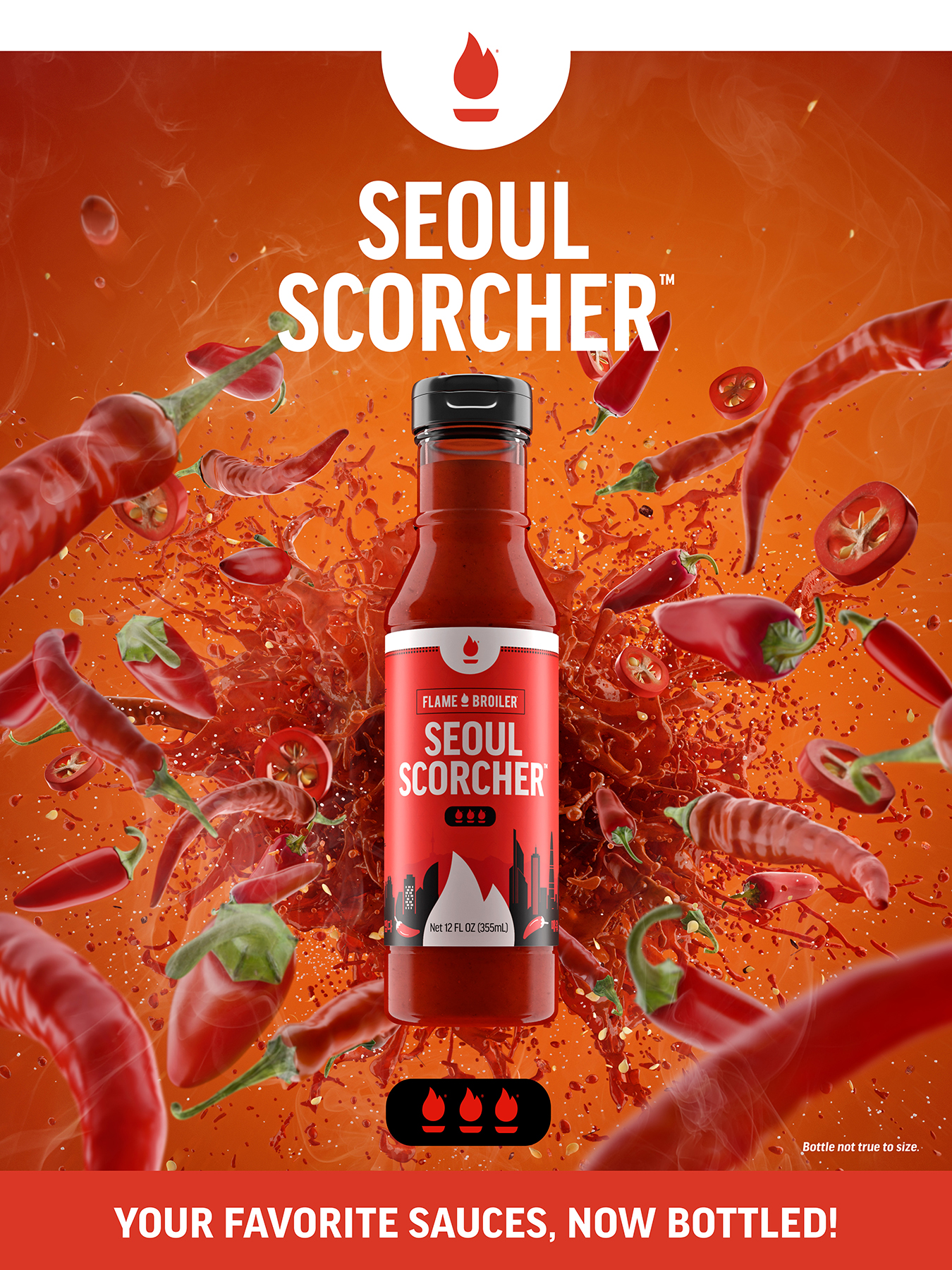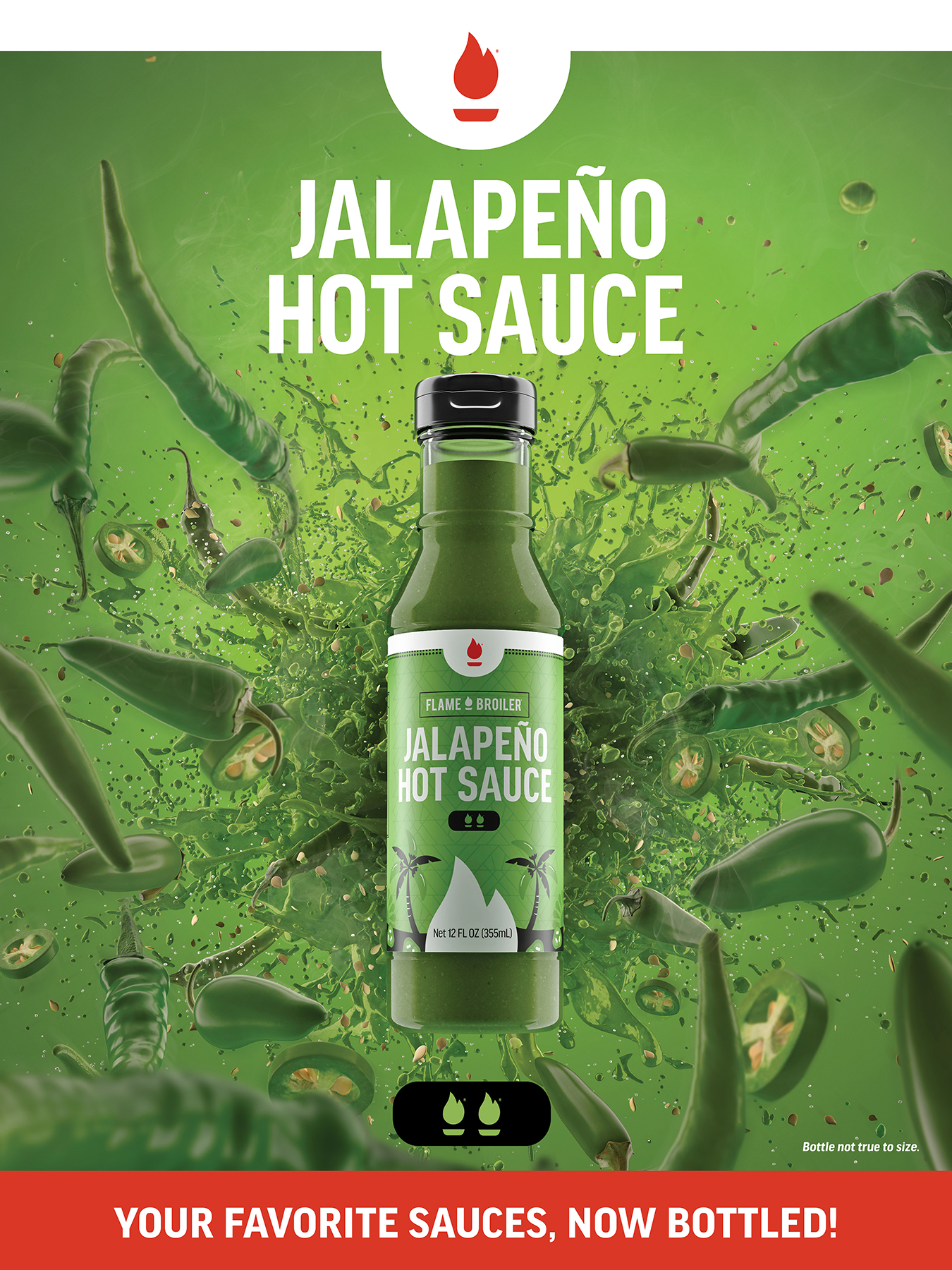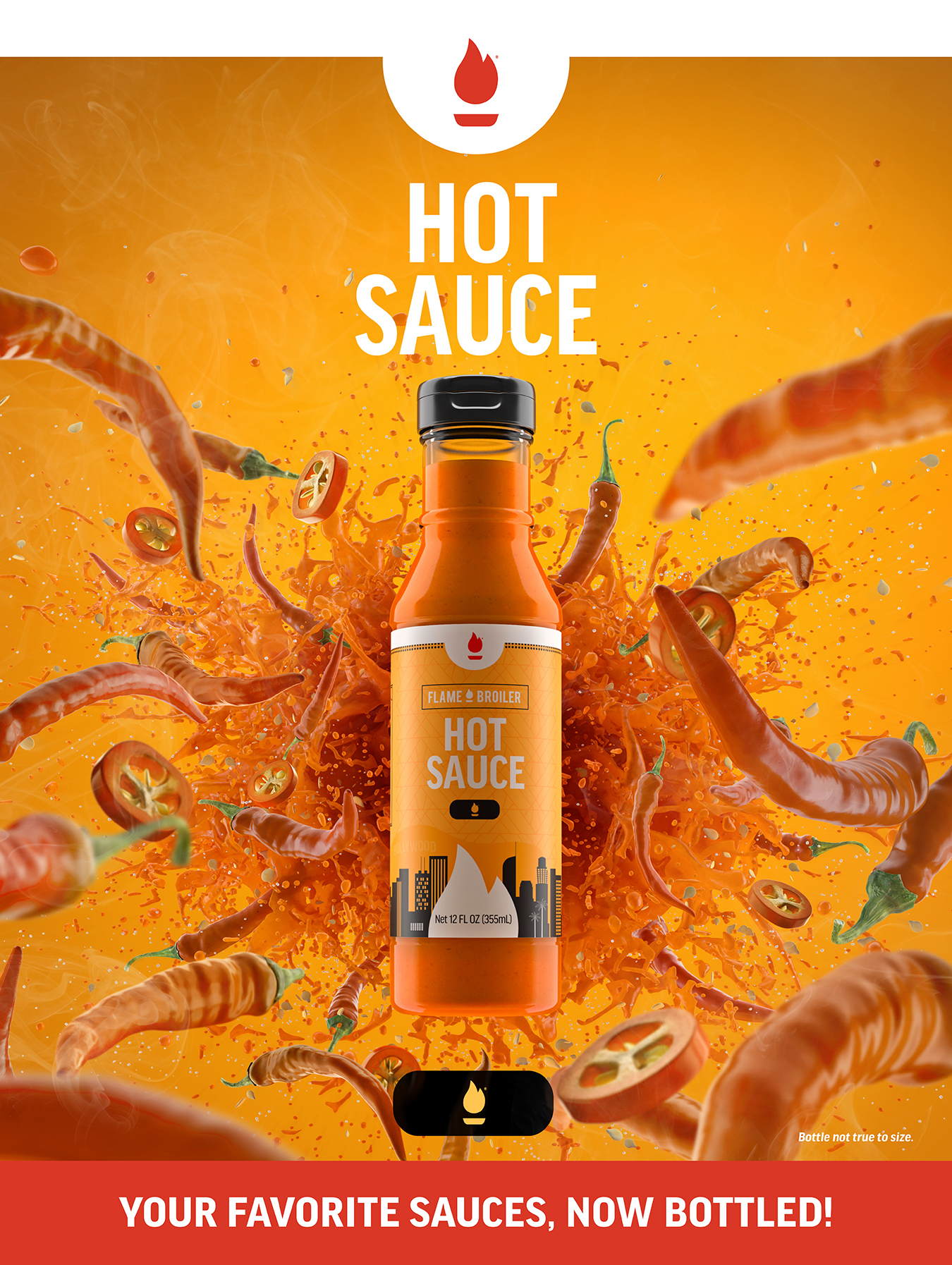 Idea:
With nearly 200 locations throughout Southern California and parts of the United States, Flame Broiler had already built a successful brand with a loyal following. The bold flavors that Flame Broiler's signature sauces brought to each dish were key to this success, and this presented a new growth opportunity — to bottle these signature flavors for customers to purchase and enjoy at home.
Gigasavvy worked with Flame Broiler to develop a campaign concept that encouraged customers to "Fuel Your Flame" by purchasing bottled sauces. This concept served as the inspiration for the bold product package designs and vivid, highly-stylized campaign creative across in-store P.O.P. materials and digital media placements.
Impact:
Customers enjoyed the campaign creative, and were eager to get their hands on the new bottled sauces. During the first quarter, Fuel Your Flame campaign videos achieved a 98.5% video completion rate, helping Flame Broiler to realize a 62% year-over-year increase in campaign clicks. The Fuel Your Flame campaign also generated positive sentiment for Flame Broiler, resulting in a 14% increase in overall brand lift.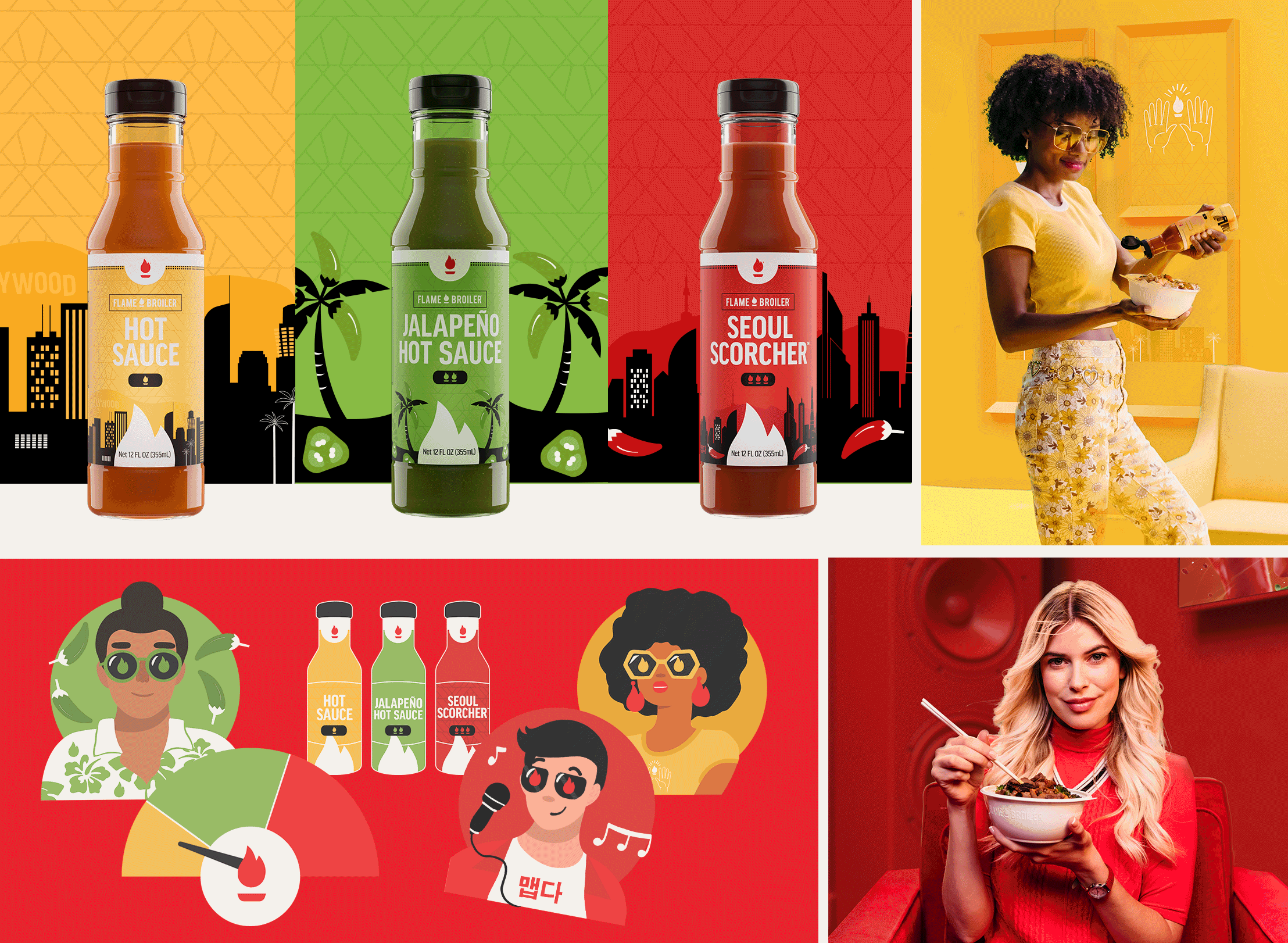 Let's Get to Work
Fields marked with * are required