Insight:
To employers, pet insurance is an innovative voluntary benefit to show employees they care. But only a fraction of employees who have access to pet insurance know about the benefit.
SERVICES
Sales Presentations
Email Marketing
Idea:
Closely integrate with the sales team to engage HR contacts, using fun, eye-catching creative to drive engagement with pet-parents.
Gigasavvy created a monthly, employee-facing sweepstakes that helps HR directors showcase their unique benefits while educating employees about their pet insurance offerings.
The marketing campaign was designed to support the B2B sales team and was successful in creating synergies between Nationwide's sales and marketing efforts. The email campaign and accompanying sales presentations were used as tools to support sales relationships and drive a significant increase in engagement and requests for pet insurance quotes.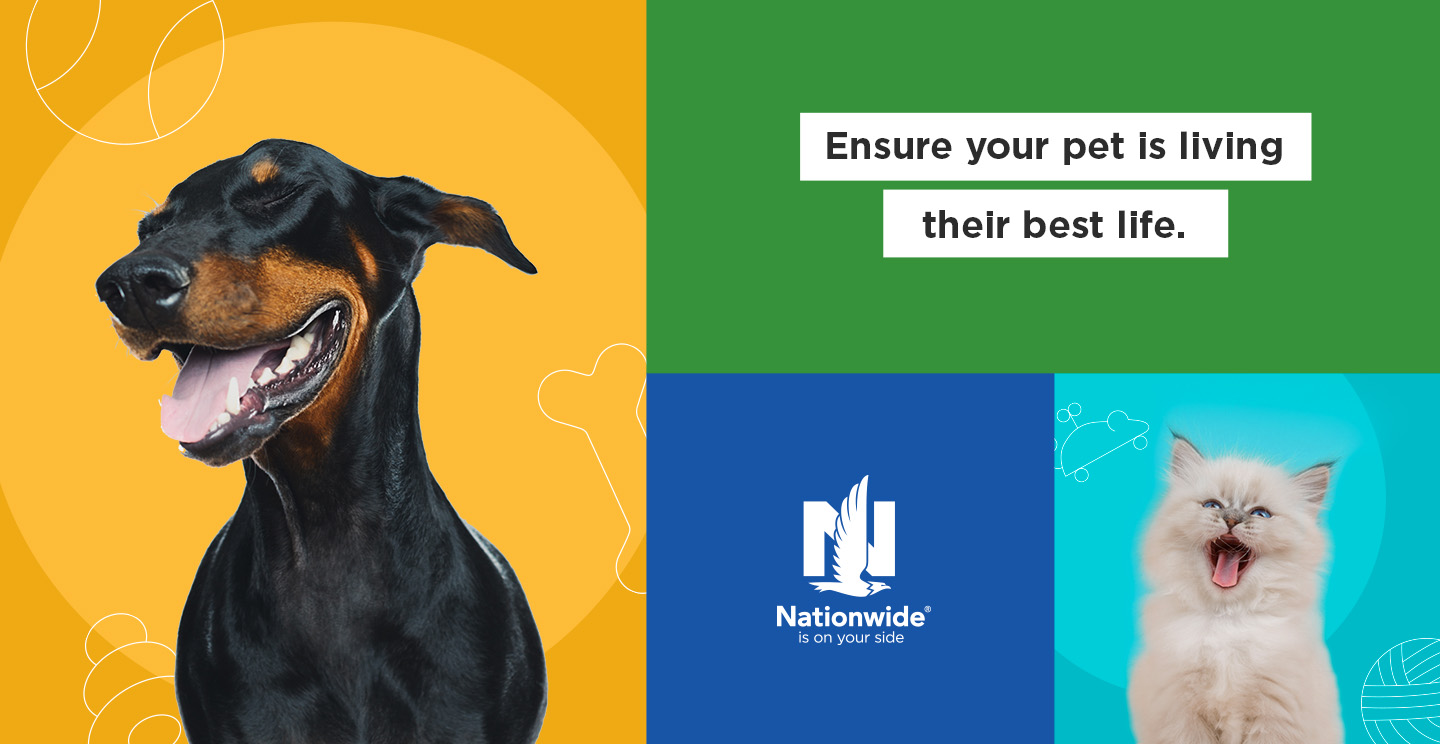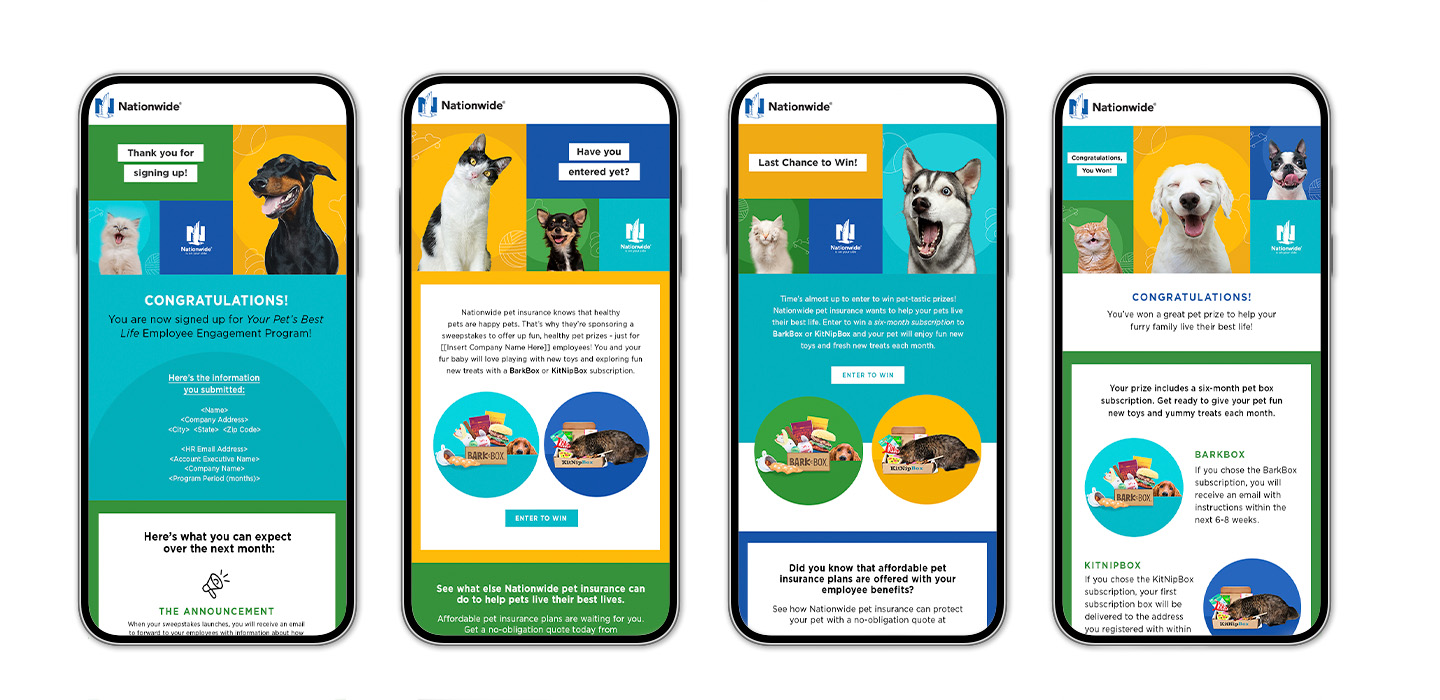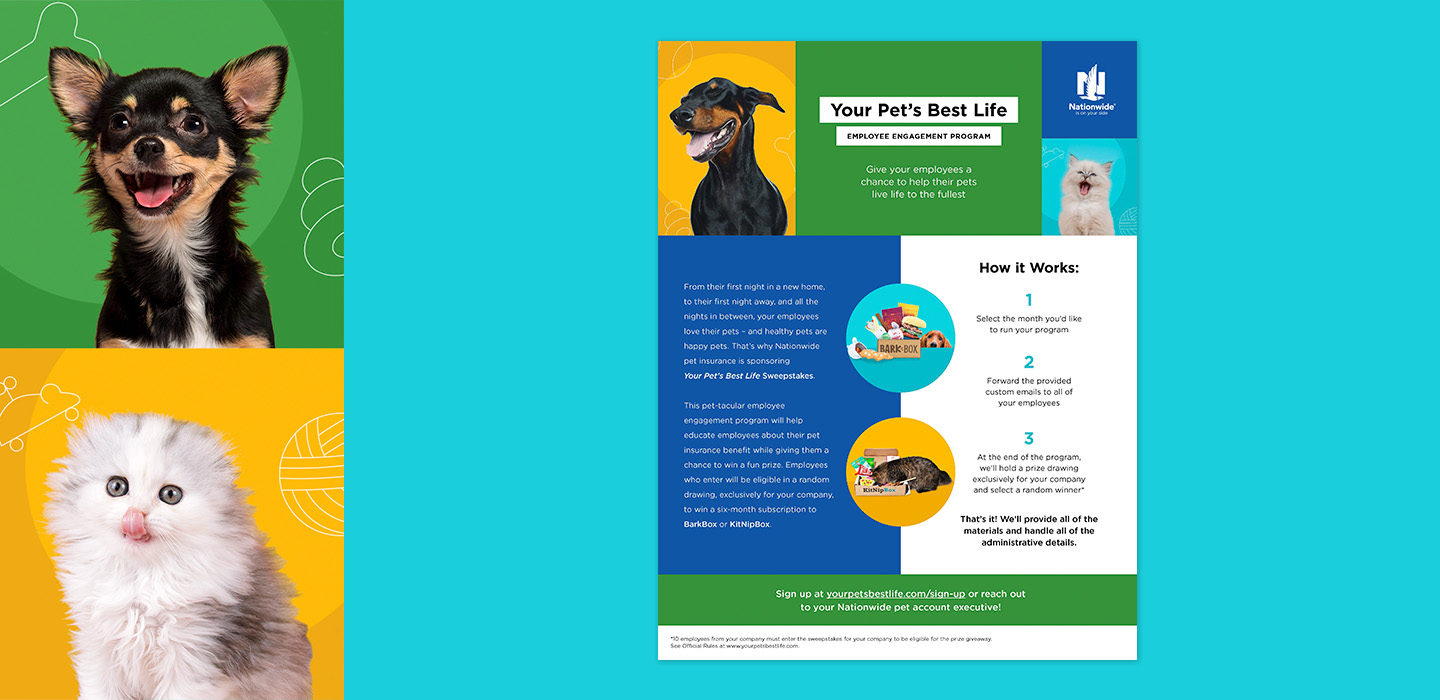 Impact:
The fun, adorable imagery and simple user experience proved an effective way to get employees into the marketing funnel. The campaign was very successful in driving a significant volume of traffic to "get a quote," which was the primary call to action.
Let's Get to Work
Fields marked with * are required