Gigasavvy is made up of a handful of creatives that make baller client work, but when they aren't creating for clients, what do they like to work on? What creative styles make their hearts most happy? What type of projects would they work on full time if they could?
We are happy to create a set of blogs that will feature each of our designers and give them a chance to show off their unique creative personality.
Meet the Designers: Brittany Davis
How did you fall into design?
Design isn't something that came super naturally to me. I took one art class in high school (that I was whatever at) and decided last minute to jump into design as my college major. I took a giant leap – hoping that somehow it would suit me, and surprisingly, it did.
Looking back now, it does make a lot of sense, but in the early days of my design career, there were still a lot of doubts and fears. The biggest being that I had a mostly type A/left brain. I wasn't a messy artsy person naturally – even though most of my design friends seemed to be, and that made me feel quite inferior – like I wasn't creative enough to really excel in design.
Since then, I've learned to put my orderly, type A brain to good use in my work, and it's really helped me shape my creative style.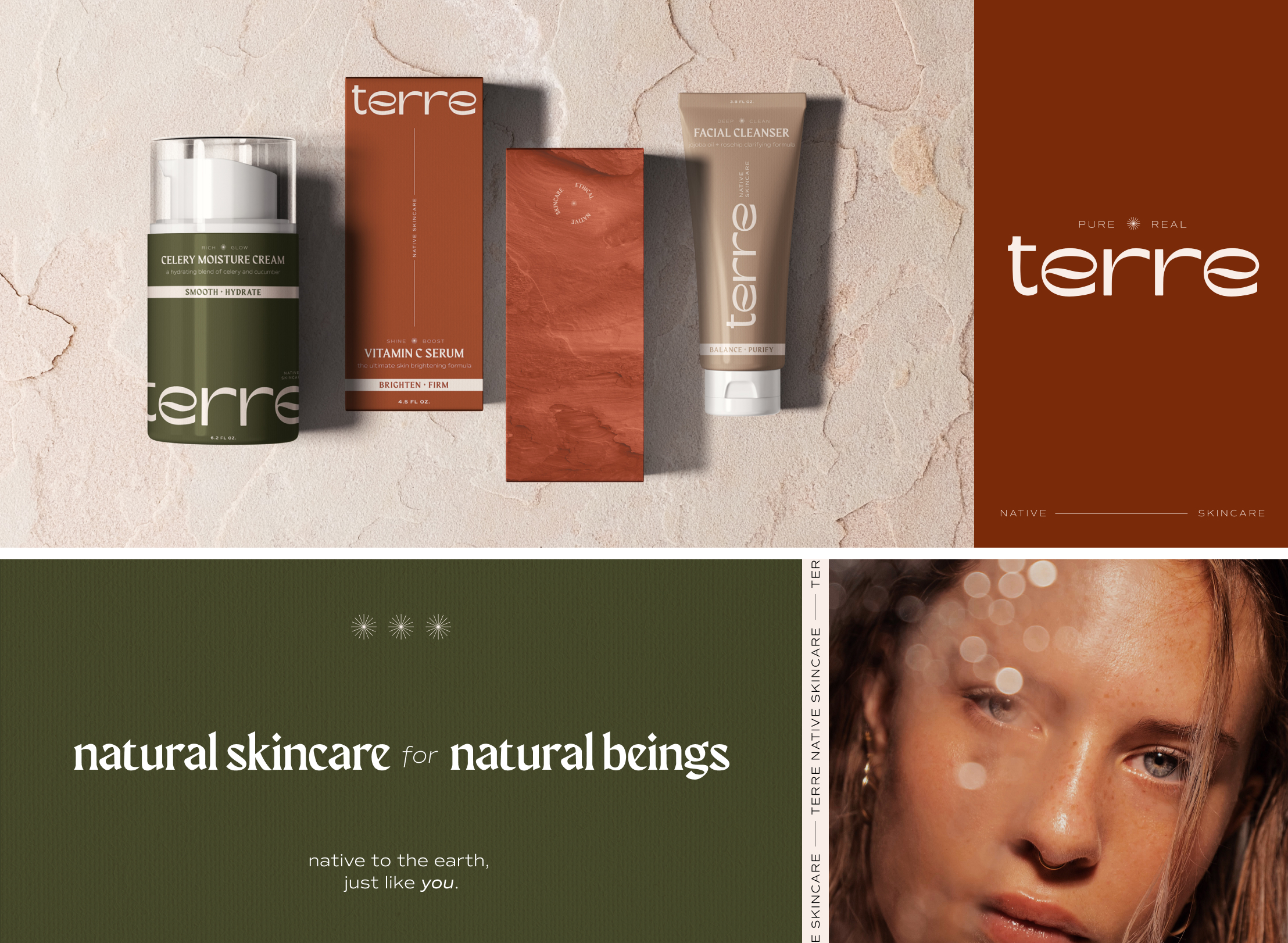 How would you describe your design style?
I consider myself to primarily be a minimalist – and that really flows through most of my work. I'm a firm believer in purposeful design, and I like to think that the simpler a design can be, the better (most of the time, of course). It's really easy to overthink and over-fluff creative with excess design elements or copy, and I think there is strength in simplifying a design down to its core, leaving only what's purposeful and necessary. There are many other graphic styles that have shaped and inspired me though, including Art Deco, Swiss, Retro, and Dreamy.

Where do you find inspiration?
I believe that the world around me was designed with purpose, and that pushes me to do the same. Design should be not only beautiful to look at, but meaningful. That way of thinking has really pushed me to admire the world around me, and incorporate it into my work.
Right now for example, I'm really into sunset gradients. They are each so different and unique from day to day, but all equally beautiful. I also love looking at storefront signage in different cities – so many examples of fun, retro type!

What type of projects would you work on full time if you could?
One thing I really enjoy about working for an agency is the variety. No day is ever boring, because I'm never stuck on one project- but switching from brand to brand. If I could work on anything full time, it would definitely have to be a mix! I have a lot of interests, from packaging, type-focused creative, feminine brands, cosmetic, beverage, brochure/editorial, etc. It's not necessarily about the projects for me, but the overall vibe! I think in an ideal world, I would work with a handful of different brands that live inside an aesthetic that I enjoy – something that I would buy into as a consumer. Those types of projects make my heart the most happy!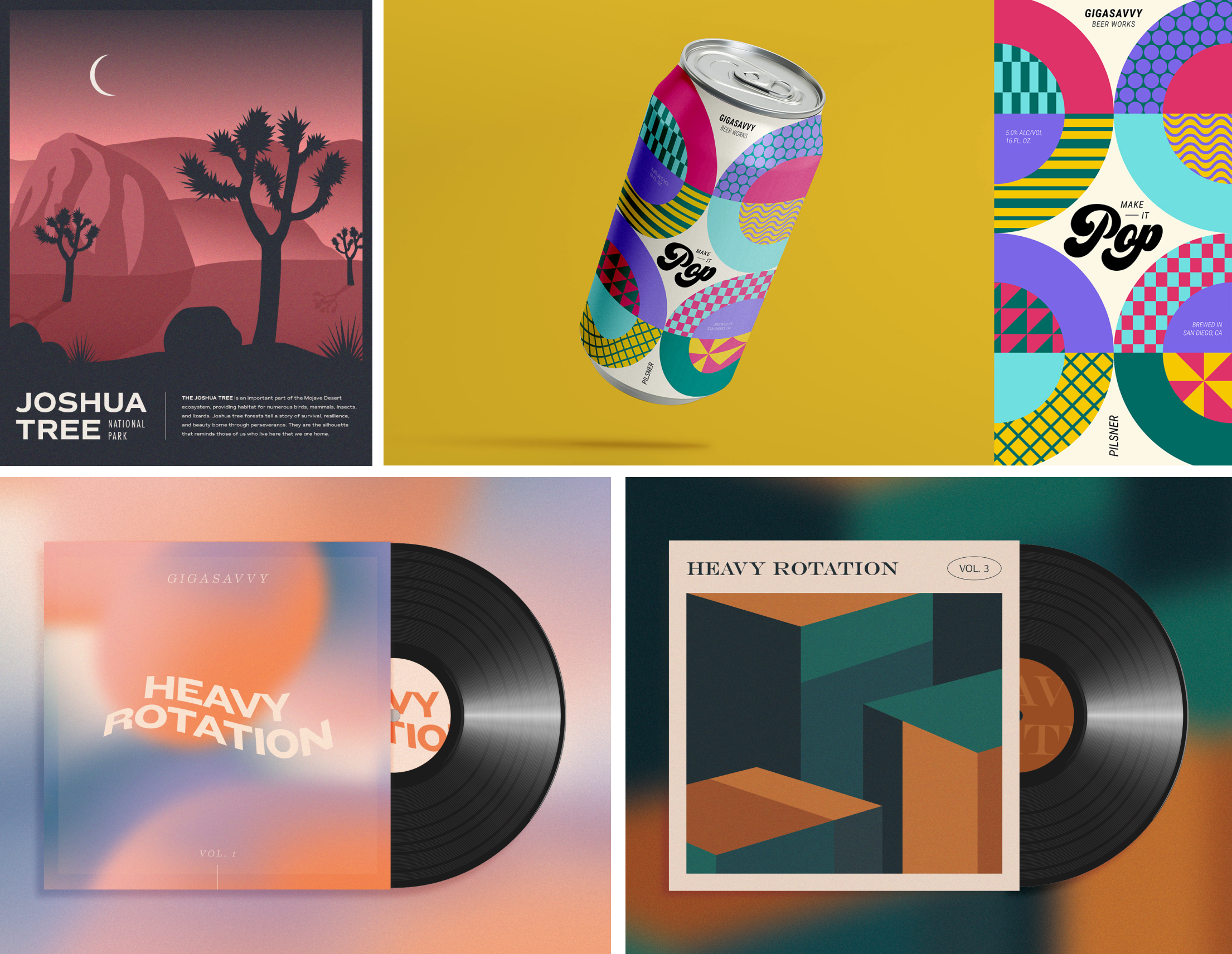 Gigasavvy is a brand strategy firm and creative agency that is passionate about helping brands craft their authentic story. Contact us for help with your brand.