It's National Park Week, and to celebrate one of our county's most precious treasures, we have designed a series of art pieces to do our part in reminding the community of the importance and benefits of preserving the natural wonders of the world. Whether you're able to get away and journey into the outdoors or staying put this week, we hope this art provides you with an opportunity to escape the mundane and find peace of mind.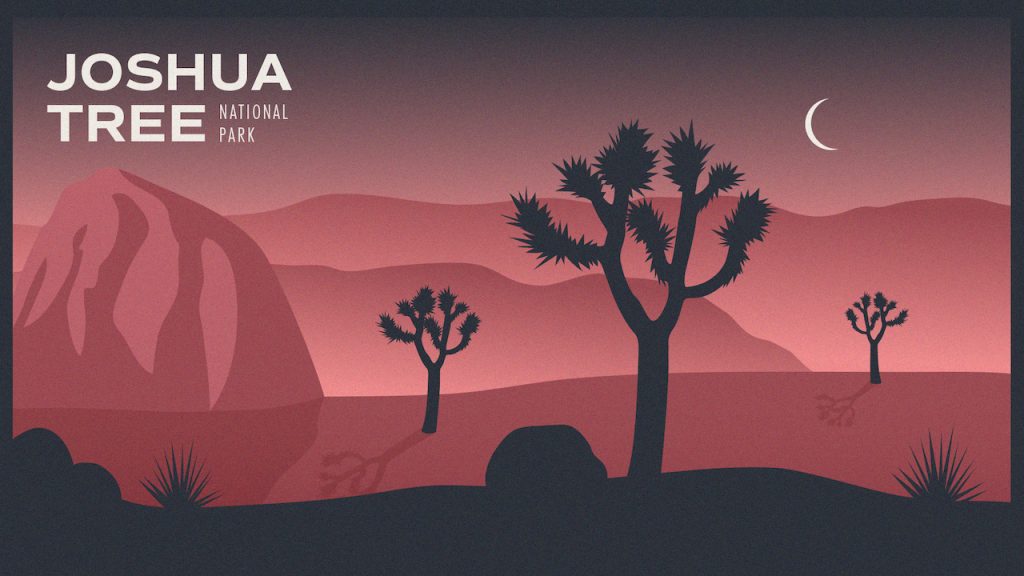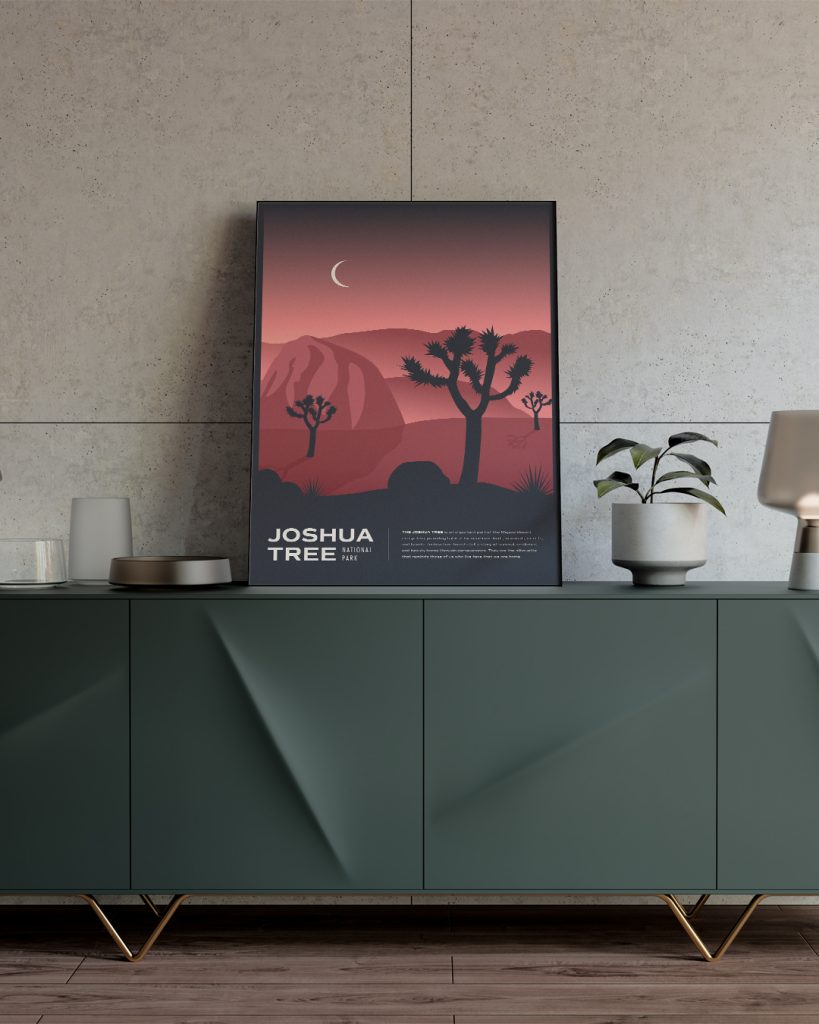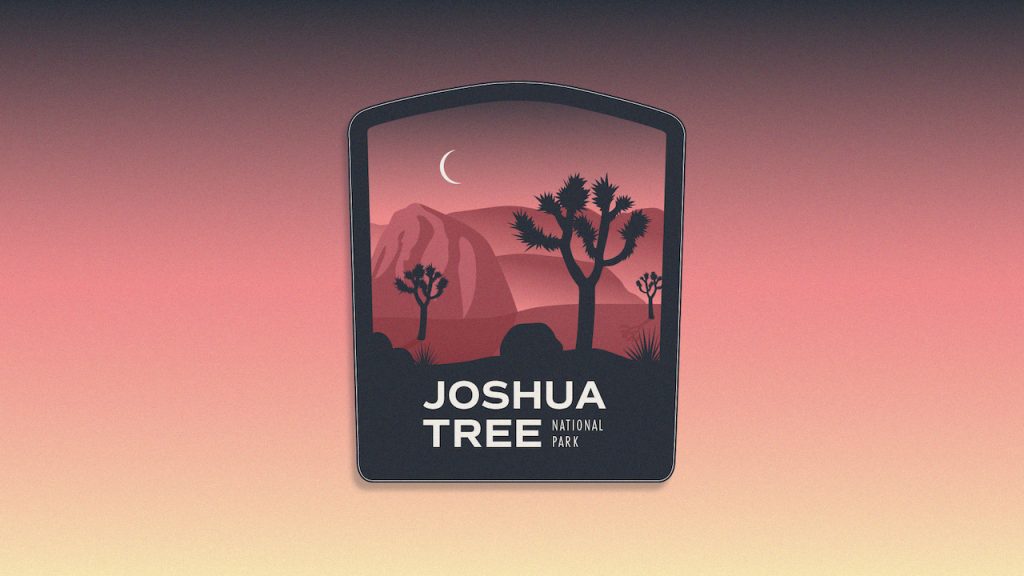 "My favorite time of the day in Joshua Tree is when the sun has just set, the moon is beginning to rise, and the warm tones of the rocks turn beautiful shades of pink and purple. There's something so calm and peaceful about the stillness, and I wanted my poster to reflect that feeling."
– Brittany Davis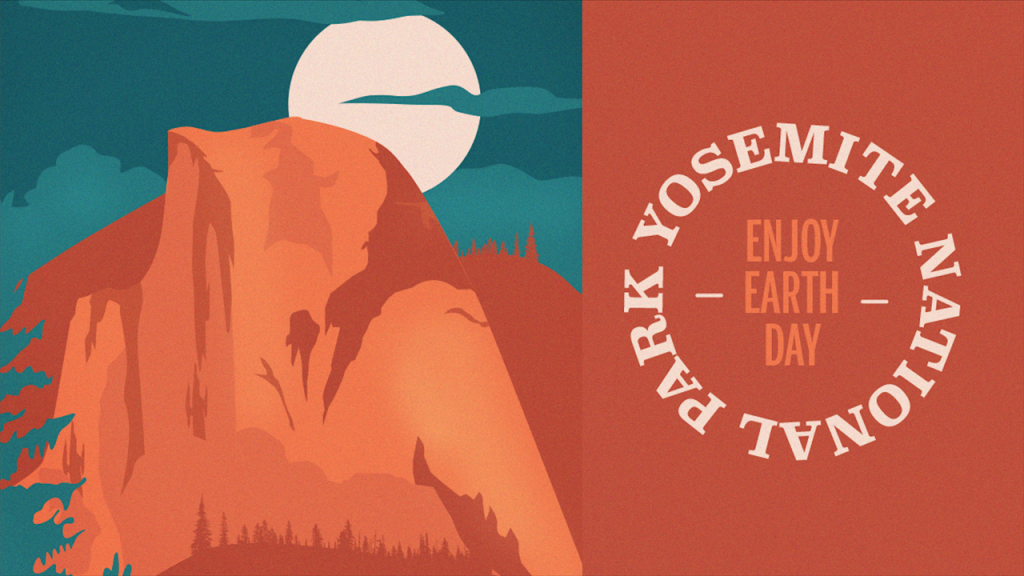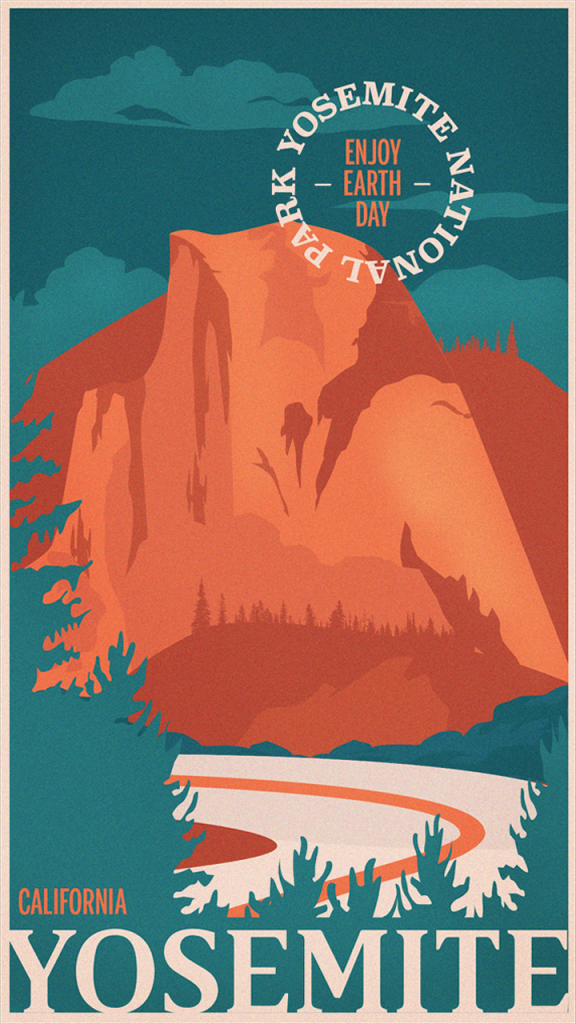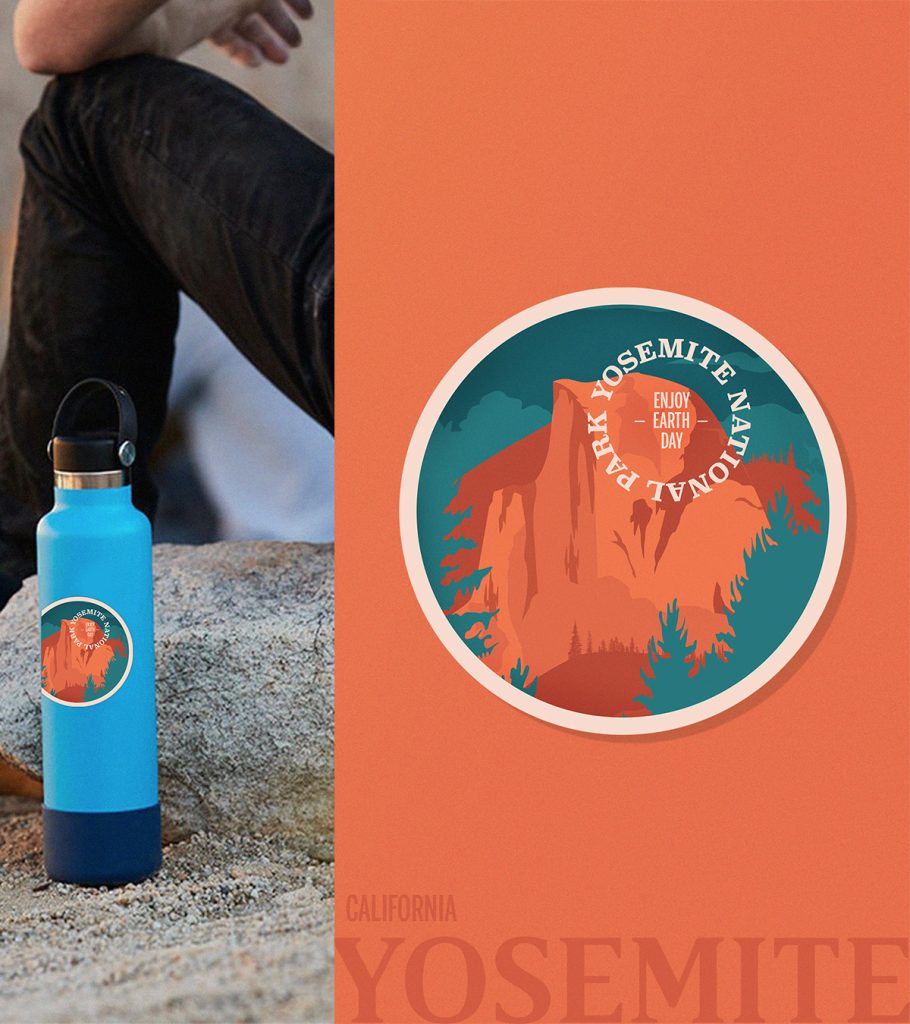 "I chose to celebrate Yosemite National Park and highlight the Half Dome crest. This particular vantage point can be seen driving through the park as you pass through the bend of the trees. As the road twists and turns, it opens up to this breathtaking view. This iconic landscape inspired me to visit Yosemite National Park this year in person, for the first time. It is a view more people should experience in person and hopefully, these vintage-inspired travel posters will encourage nature lovers to get out and enjoy earth day!"
– Nicole Pawloski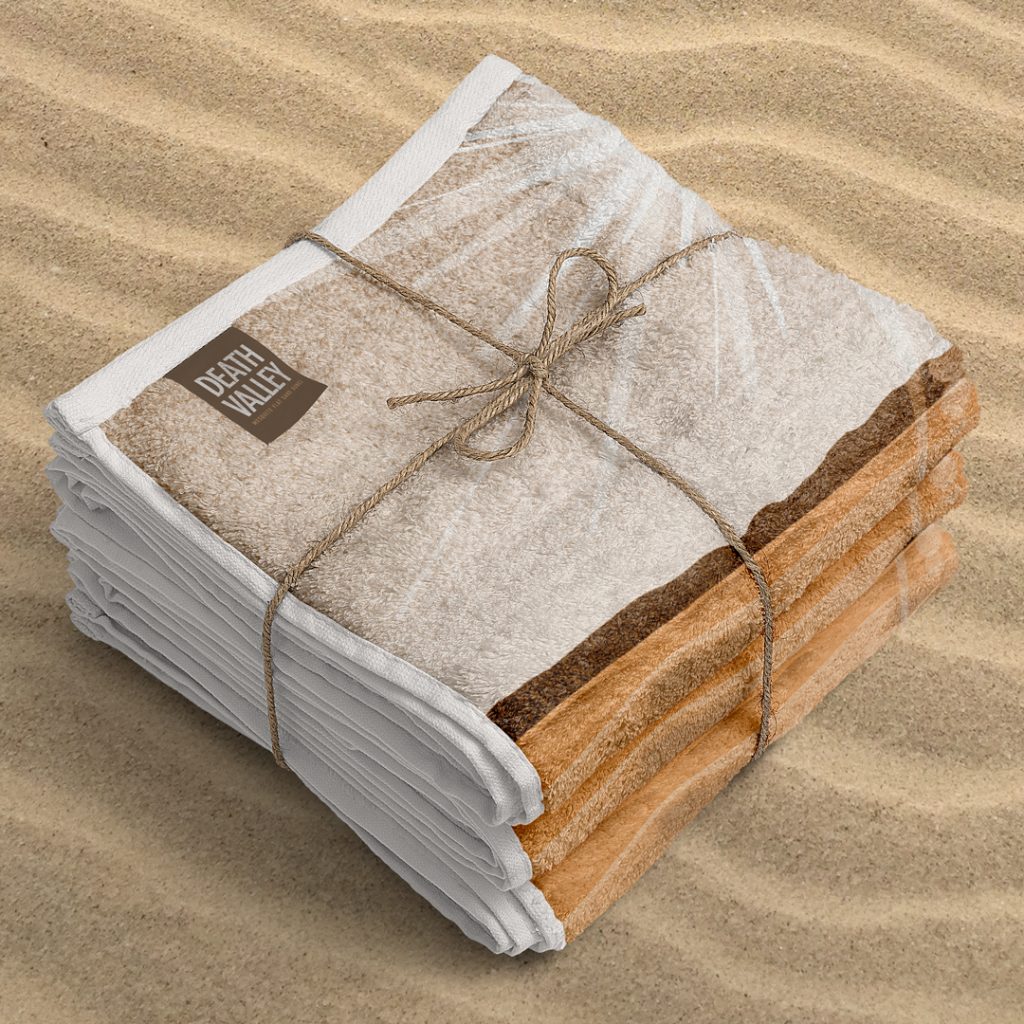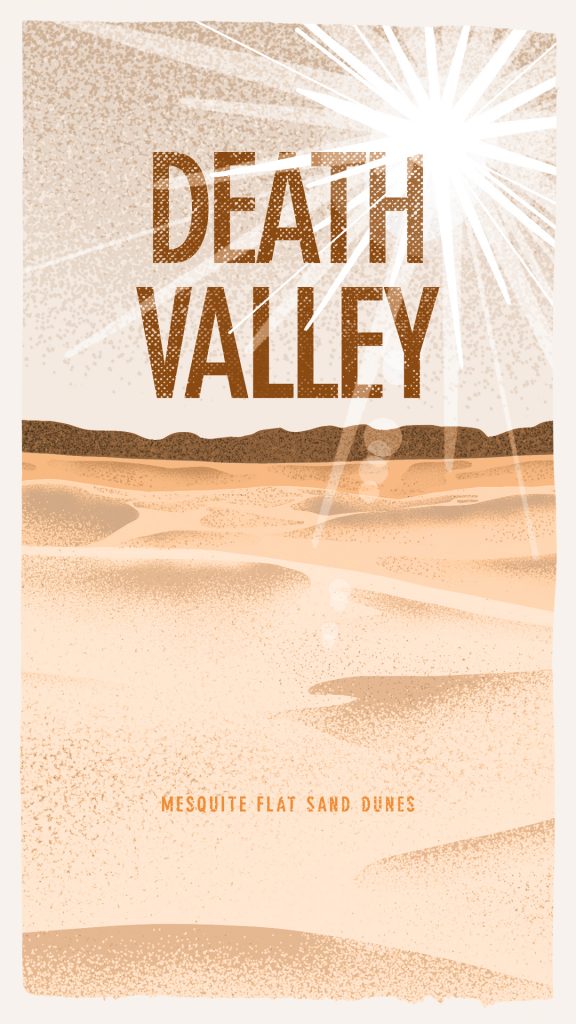 "Death Valley is one of the hottest places on the planet and features striking, dramatic landscape. The Mesquite Flat Sand Dunes are one of the very few locations where large dune fields are created. While individual grains move and ripples form, the dune field remains. Knowing that a nearly infinite number of grains of sand are in perpetual motion, constantly reshaping the landscape, yet somehow remaining a part of a greater whole is an idea that continues to draw me in."
– Ryan Schram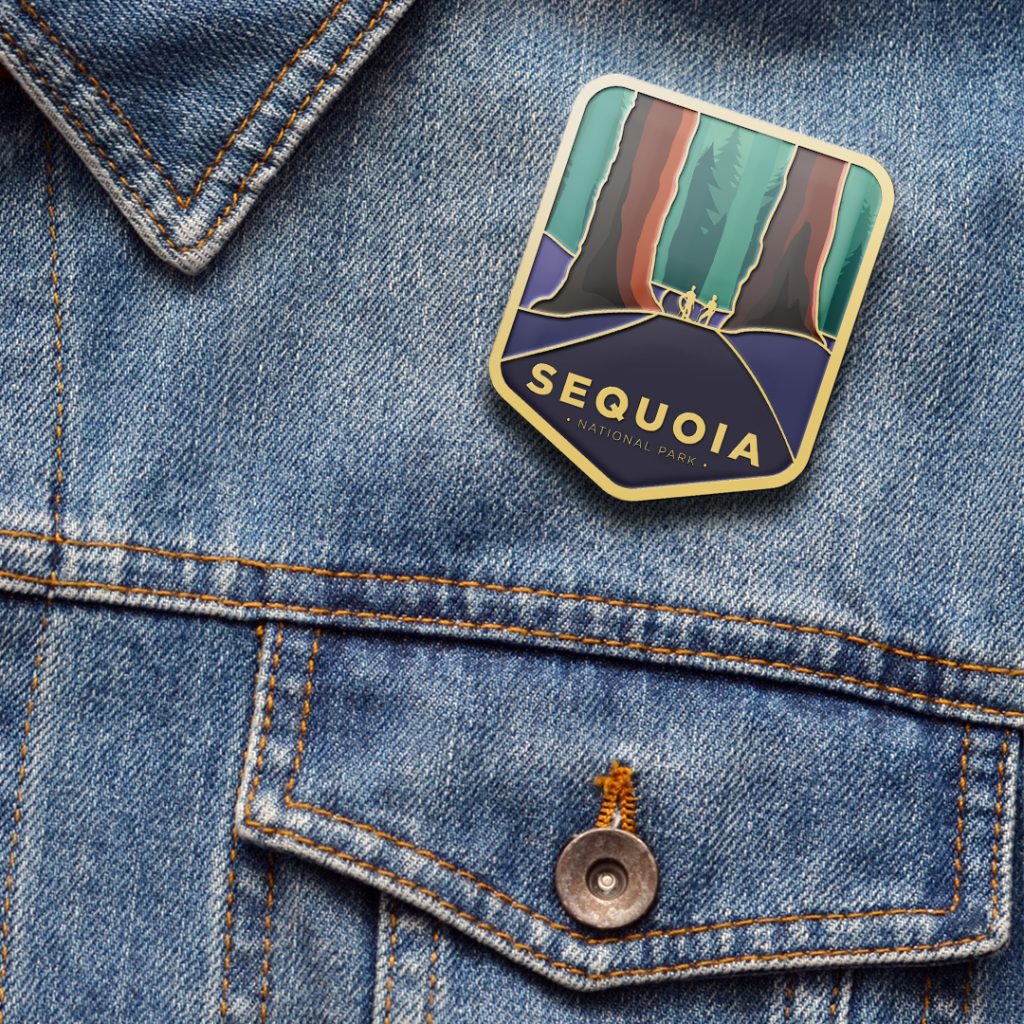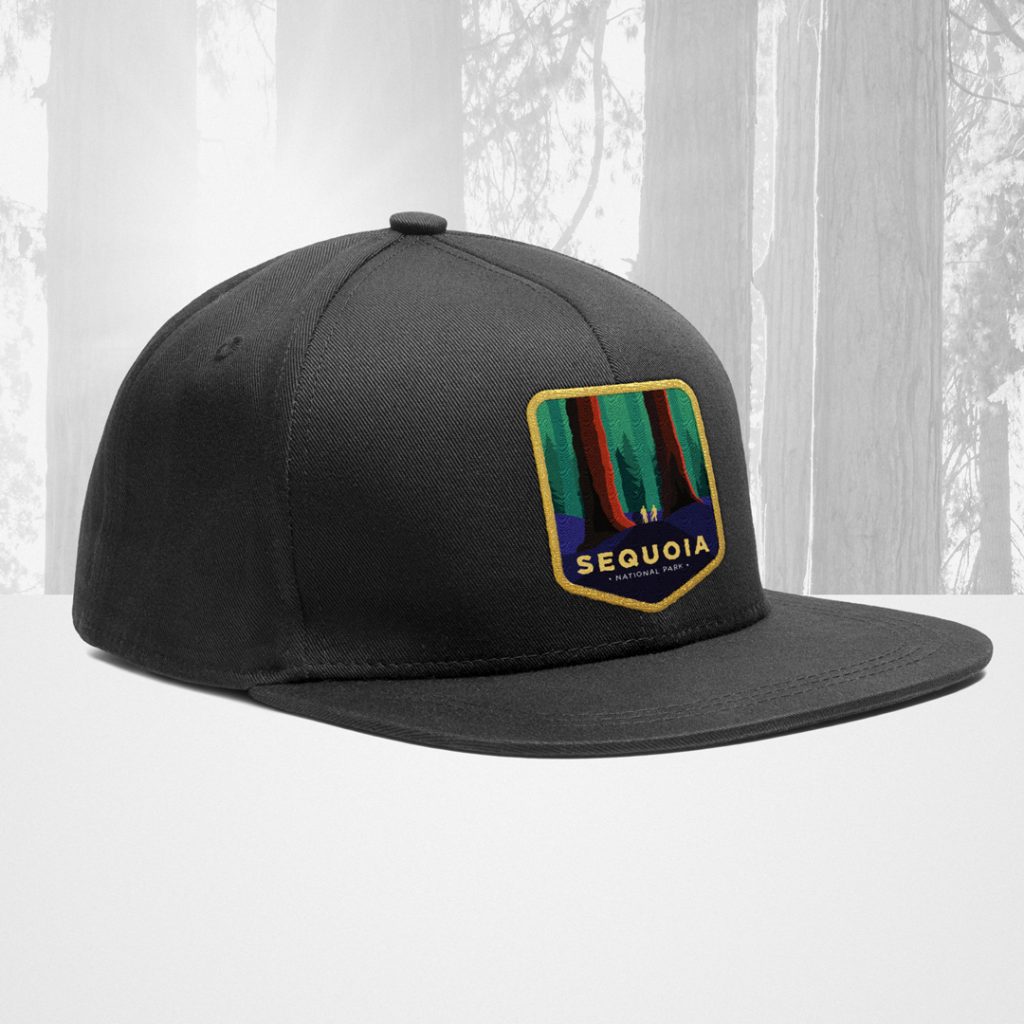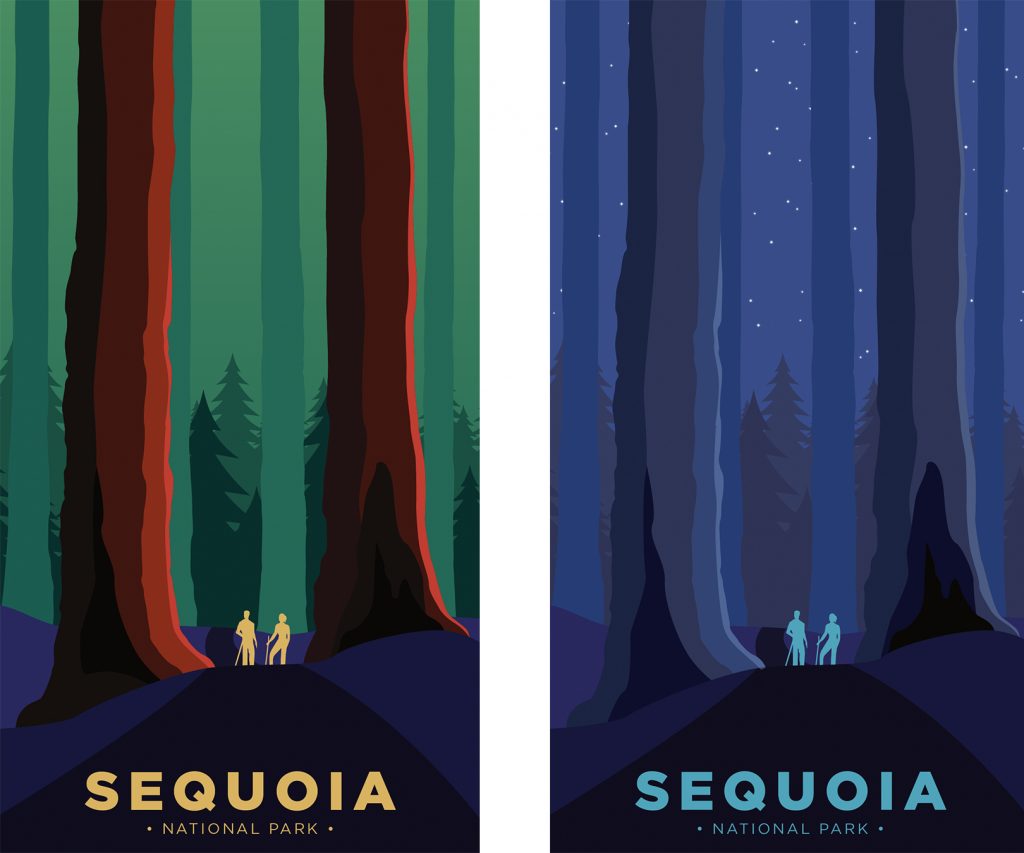 "Sequoia National Park is a very special place to me. It's like nowhere else on this planet. There's something magical you feel in the air and in the ground beneath your feet when you're walking amongst those giant trees. Nothing can prepare you for your first glimpse of the Giant Sequoias after making your way up the winding mountain road, and nothing can make you forget it."
– Tyler Oslie
Love these California National Parks as much as we do? Drop us a line and we'll hook you up the high-res files so you can create your own Art Prints.