A great brand message starts with strong brand messaging pillars. These pillars are the simplest distillation of what you stand for as a brand, and are the foundation for your brand messaging hierarchy. It sounds so simple, but it isn't always easy. We've pulled together some examples to talk through how we like to approach the process.
Leveraging Purpose and Vision to Define Brand Messaging Pillars
Whether you are starting out with a new venture, or your brand has been around for years with an ever growing offer, sometimes the best way to arrive at your brand pillars is to take a step back and think about your brand vision and purpose. When Brandini Toffee came to us to build a brand strategy, they knew they had a passion for creating a quality product using a generations-old family recipe, and a vision to grow their already successful business into a world class confectionary.
We worked with them to translate their passion into a strong brand vision and purpose, which served as a cornerstone for brand messaging pillars that would set them up for growth. The new brand strategy and creative direction helped them to immediately start increasing their revenue. Learn more about our work with Brandini Toffee in this case study.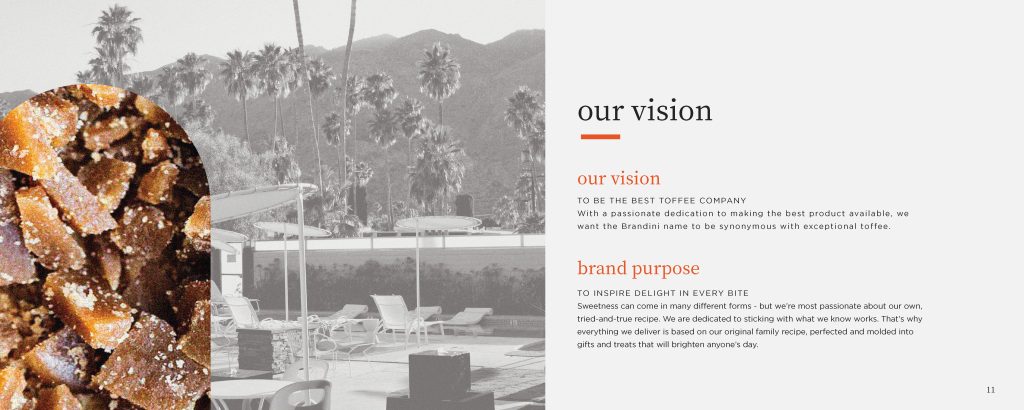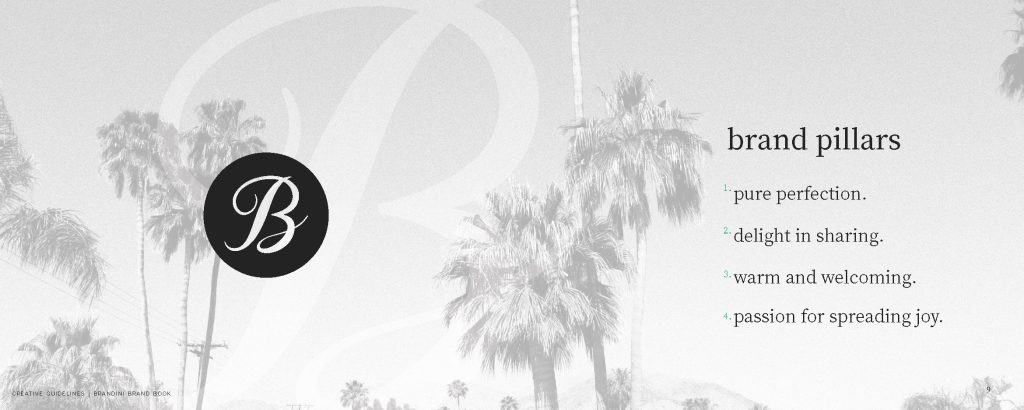 Creating Brand Messaging Pillars Based on Strengths
When Cliq came to us to update their brand identity, they knew what they were good at. In fact, Cliq is good at so many things that they needed help simplifying their message, to develop a messaging hierarchy that would more concisely communicate their strengths and capabilities to the market. We worked with them to develop these descriptive brand pillars. Check out more of the elements from the Cliq rebrand project here.

Creating Brand Messaging Pillars Based on Rational and Emotional Benefits
When it comes to technology, it can be easier to talk about specific features than it is to talk about why those things matter. With PatientFi, a medical financing technology company, we navigated complex B2B and B2B2C relationships to help articulate their unique benefits to multiple audiences. We parsed out the rational benefits of their offering, and then dug down to the heart of the matter, extending our thought process to the very important emotional benefits that they bring to their clients and borrowers every day.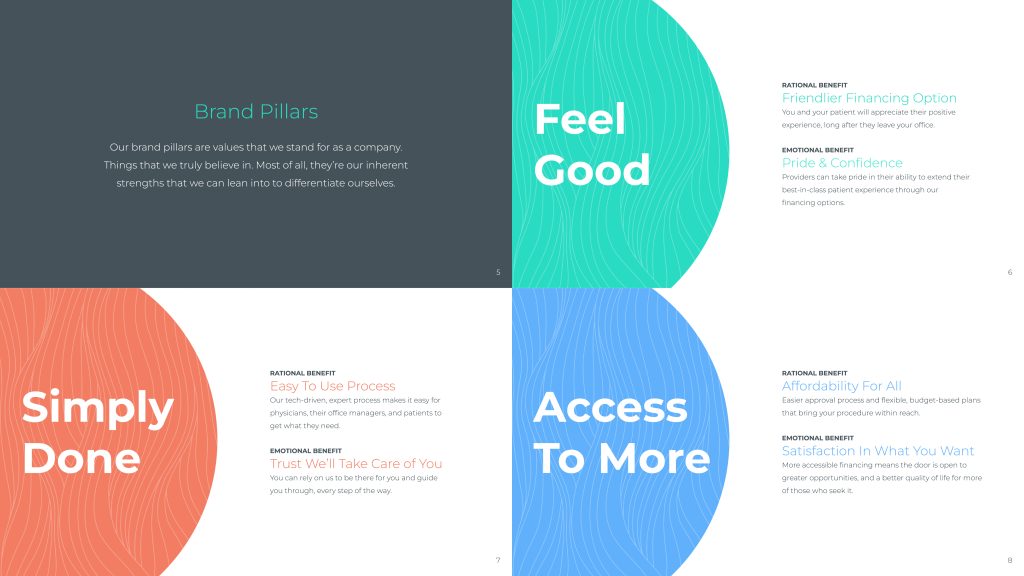 Being Bold with Brand Messaging Pillars
Flame Broiler is a bold brand that creates bold Korean flavors. Their brand pillars had to reflect their personality, as well as their heritage and passion for creating craveable, healthy meals. So when we worked with them to create a brand messaging hierarchy, we focused on strong keywords that have the power to evoke an immediate emotional response. See the Flame Broiler case study to learn more about this project.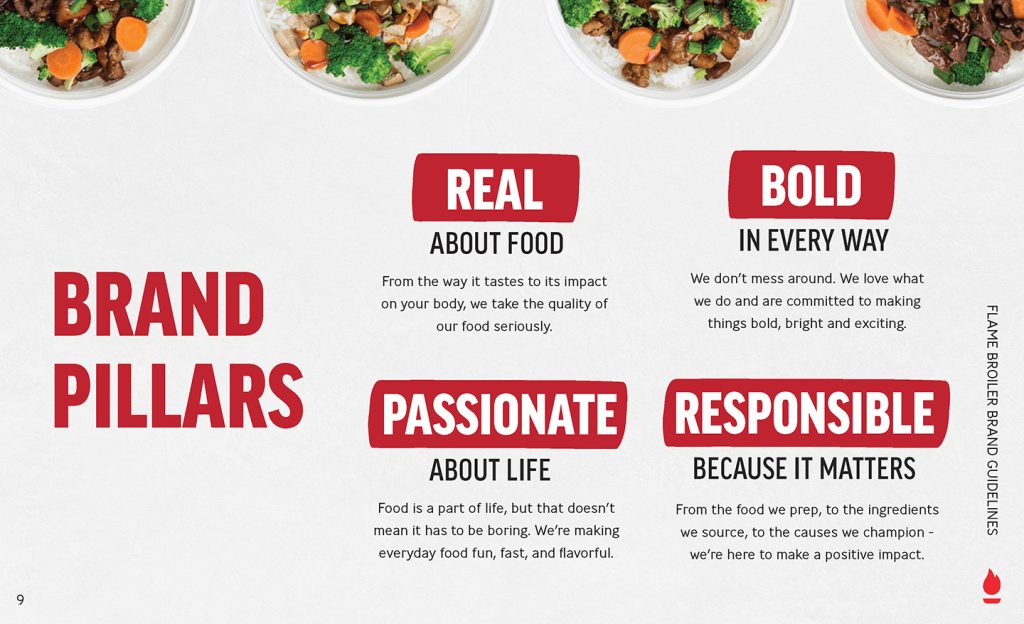 Gigasavvy is a brand strategy firm and creative agency that is passionate about helping brands craft their authentic story. Contact us for help with your brand strategy.